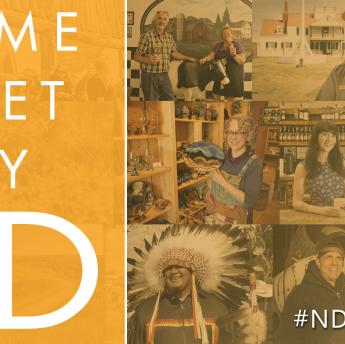 ND Travel Matters
Beyond the rugged Badlands, dynamic downtowns and the most beautiful open sky, North Dakota's greatest treasure is our people. Here are a few of the faces that bring legendary to life. So take a breather, have a listen and come meet our North Dakota. 
We've told you a lot of stories about people doing their parts to make our state legendary. This is what North Dakota means to them.
Come Meet My North Dakota
North Dakotans are part of what makes North Dakota unique. See for yourself.