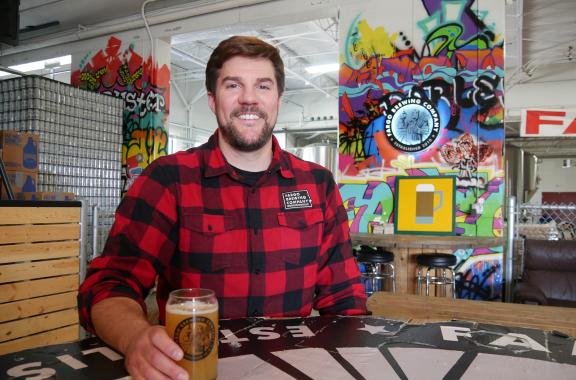 Aaron Hill: Fargo Brewing Company
"We still want to be the leader in North Dakota and the brewery that people look to in the state ad say okay they're kind of the ones at the forefront of what's happening."
It's a story known around the tall fermentation tanks of Fargo Brewing Company and it's called the "Christmas Beeracle." How did the longest operating brewery in North Dakota start and how did the guys behind it meet?
Aaron Hill, co-owner of Fargo Brewing Company, jokes that the idea for Fargo Brewing started with a few beers at a baseball game with his good friend Jared Hardy. Hardy had a vision to bring the culture of craft beer to North Dakota after experiencing the rise in breweries in other states. The only problem? Neither Hill or Hardy knew how to brew craft beer.
That's where brothers Chris and John Anderson, who had moved away from North Dakota years ago, enter the story. Each had their own out-of-state experiences they wanted to bring back home.
"We all met on a phone call around Christmas 2009. At first it was a bit competitive," Aaron Hill says. "We were kind of questioning why we should work with each other, but we figured out pretty quick that we would make a really good team, so we decided 'let's do this.'"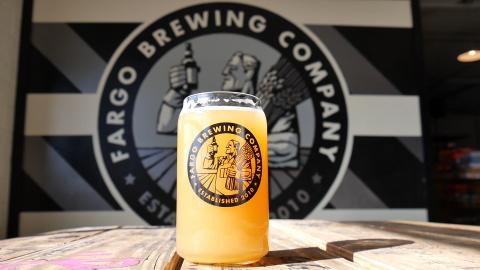 And there you have the Christmas Beeracle. The first operational brewery in North Dakota got its legs in 2011, but those legs had a lot of work in front of them. As Hill puts it, all breweries do when it comes to operating in our state. He says it was hard from the start to change perspectives on the craft beer world in a "cheap and yellow beer country."
Through all the hard work, something worked, and worked WELL. From its start seven years ago, Fargo Brewing Company now produces 55% of all beer made in North Dakota. It has created signatures like the "Fargo WoodChipper" and had a "Best of Craft Beer Award" gold-medal winner in "Haze Craze." It also opened a tap room for customers to enjoy beer right next to where it's made. Musicians, comedians and even fitness classes are hosted on site.
"Really what we want is for people to come in, meet us and see what we're all about. And to take pride in the fact that this beer is brewed in North Dakota," Hill says.
Hill's favorite breweries to grab a drink at: ALL OF THEM.
Check out our beer and wine trail here