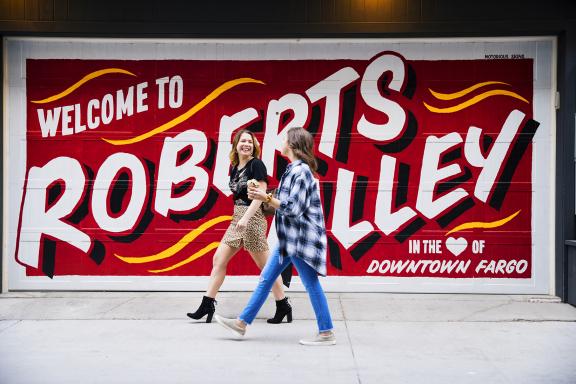 City Experiences
North Dakota has an array of things to see and do and a large variety of unique downtown dining
What exactly is a city experience? Ask 50 people and you will get 50 different answers. A city experience might be an afternoon window shopping unique stores in a large downtown. It might be a nice dinner followed by a concert at the arena, a traveling Broadway play or local production at the theater. Or maybe it's a college football, basketball or hockey game. North Dakota has an array of things to see and do and a large variety of unique downtown dining and entertainment offerings.
Consider these options when planning your next weekend in the city.
Fargo-West Fargo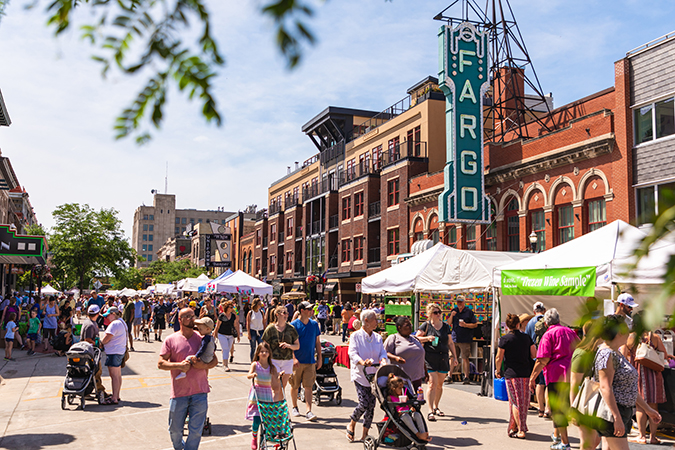 Fargo. The name itself stirs up a number of images: the Old West, the movie, one half of a major stage coach line in the 1800s. Well, this isn't the 1800s and Fargo is more than just a lot of tired old clichés. The Fargo of today is a vibrant downtown of unique lodging, eating establishments and entertainment venues. It's the largest city in North Dakota and the home of a two-time Football Championship Subdivision national champion in North Dakota State University. The metro area has several colleges and an active arts community. Metropolitan Fargo has much to see and do, so we urge you not to make it a stop on your way to parts unknown. Stop and stay awhile. You'll be glad you did.
Special events
Grand Forks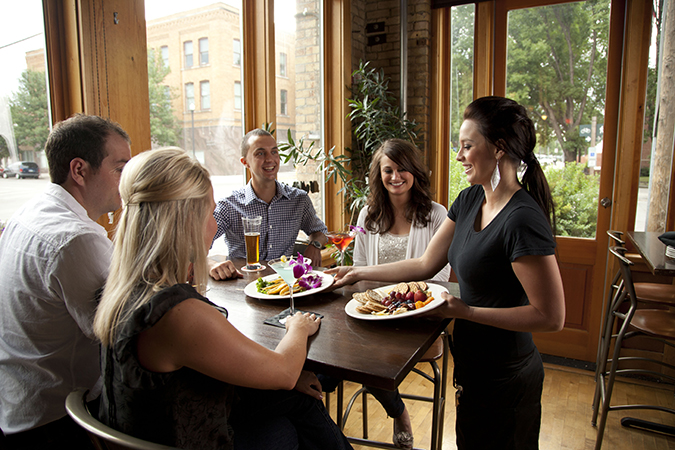 Put all the flood stuff you know about Grand Forks out of your mind. This bustling college town is back and has a knack for making visitors feel young at heart, like the thousands of University of North Dakota students that call it home. Visitors don't have to settle for the same old song and dance here. Live local music, a relaxing Greenway along the Red River and unique dining in the historic downtown add a buzz to any stay. Don't miss out on art exhibits and tours, special dining and attractions both downtown and at the university. This is a new city rebuilt from the ashes and water by hard work and great people. Take time to check it out.
Special events
Bismarck-Mandan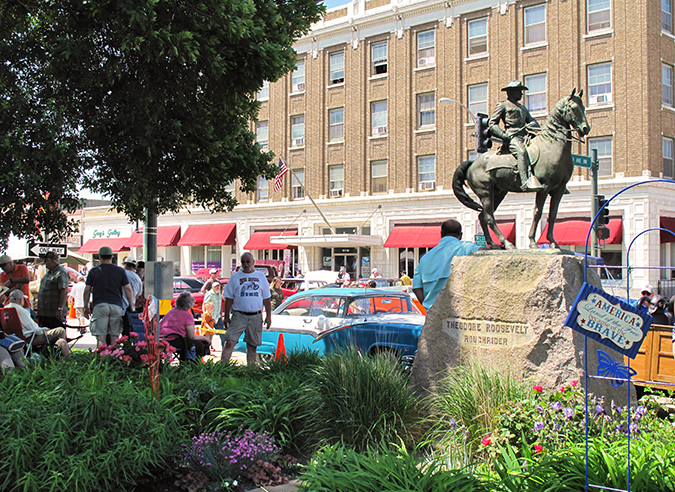 From the observation deck on the 18th floor of the North Dakota State Capitol, visitors get a bird's-eye view of just what it is that makes Bismarck a true destination. History stares back from the Fort Abraham Lincoln blockhouses on the bluffs to the west and boats ply the Missouri River, which separates Bismarck and Mandan. Trees cover the Capitol Grounds just as they do the land on either side of the river and buildings downtown bustle with life. Bismarck is a shining light of arts, culture, history and the great outdoors. And it's just a stone's throw between eclectic dining and entertainment venues and exciting outdoor things to do.
Special events
Minot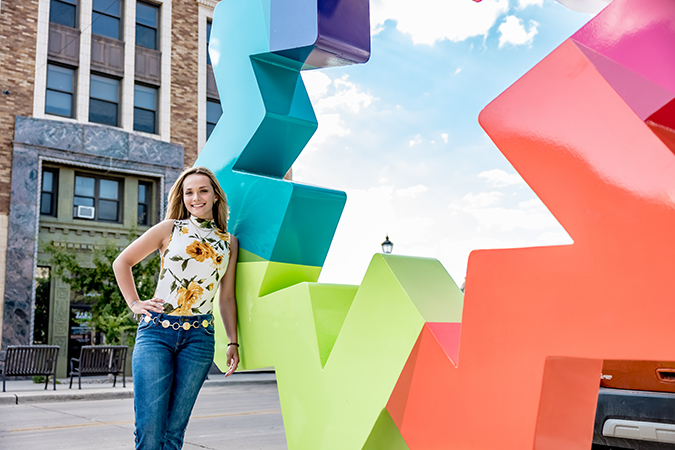 This is a growing city with new hotels and dining and many activities to keep you occupied both day and night during an extended stay. It's a college town, a boomtown, a small town and a big town … all at the same time.
Special events