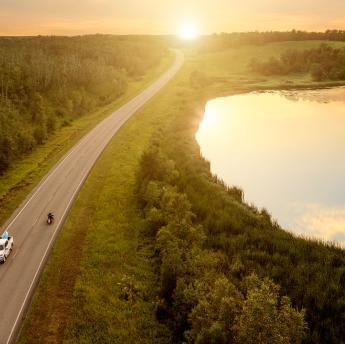 When you're looking for an escape, it's time for a road trip
Road trips have long been an American tradition and across North Dakota, every road leads to discovery. Throughout the state, you'll find lodging, dining and amenities that are affordable and ready to welcome you. Click below for information on transportation, maps and guides to begin planning your journey to North Dakota.
A North Dakota Road Trip is just what you need
We all need something to look forward to. And nothing is more exciting than planning your next road trip. Ready to make some memories, snap pictures by quirky roadside attractions and experience safe worry-free adventures? If so, there's no place like North Dakota to do just that.
North Dakota Travel Guide
Who doesn't love a road trip? The new Travel Guide will help you plan an unforgettable trip. Order your free guide today to start planning your next North Dakota vacation!
Making memories on the road