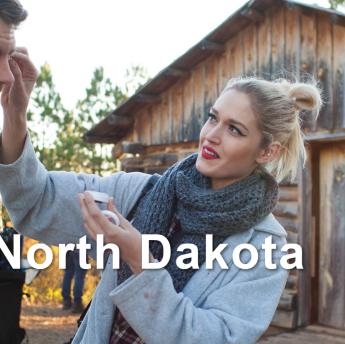 Film North Dakota
Film North Dakota is an impartial source providing filmmakers resources to film and photograph professionally in the Peace Garden State. North Dakota's striking landscape is a storyline that can enhance any story. Diverse regions - from wide-open farmlands in the east, to the natural beauty of our lakes and rivers, to the rugged canyons and buttes in the breathtaking North Dakota Badlands in the west - make great backdrops for a variety of projects. Our legendary, talented people can provide the perfect ensemble crew.
The Tourism Division of the Department of Commerce is the first point of contact for inquiries about film and media productions in North Dakota. The state of North Dakota currently has no incentives for productions. The Tourism Division can assist with location scouting, an online film directory of talent and services, photo and film assets, permitting assistance and destination contacts to film in North Dakota.
Film Directory
Thinking of filming in North Dakota? Here's a rundown on production crews and local contacts.