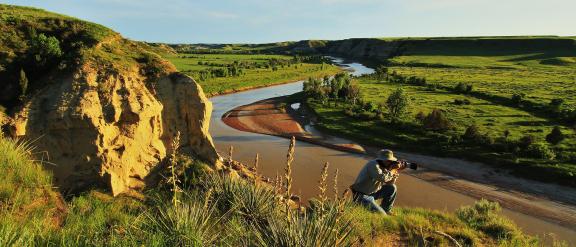 Media Center
Welcome to the North Dakota Media Center, a resource for journalists, influencers and photographers researching ways to "Be Legendary". Here you'll find a wealth of story ideas and imagery in addition to other media, links and North Dakota insight. In short, we're here to assist you with whatever editorial angle you wish to explore — whether it's our scenic badlands or prairie beauty, western history & culture, quirky roadside attractions, iconic National Parks, outdoor adventure or something in between. We'd love to hear from you.
For more information contact Kim Schmidt, Communications Manager.
North Dakota In the News
See some the latest features and media coverage on North Dakota!