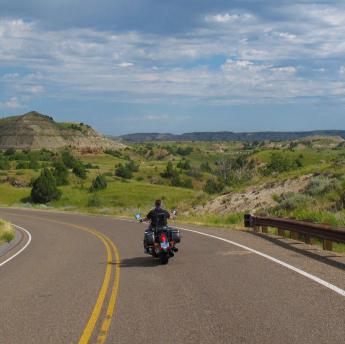 Motorcycling
Take the Unexpected Route
North Dakota is 70,000 square miles of motorcycling bliss. Buzz along the interstate or take the side roads for unique adventures.
In June hundreds of bikers roll into Cavalier for the annual Motorcycle Ride In. For one weekend, Main Street is flooded by two-wheelers and the rumble of bikes.
The Annual Rods N Rock Car Show takes place in August and features motorcycles, cars, pickups, antique tractors and a big rig show and is held in conjunction with Grant County Fair in Carson, ND.
Experience rolling relaxation