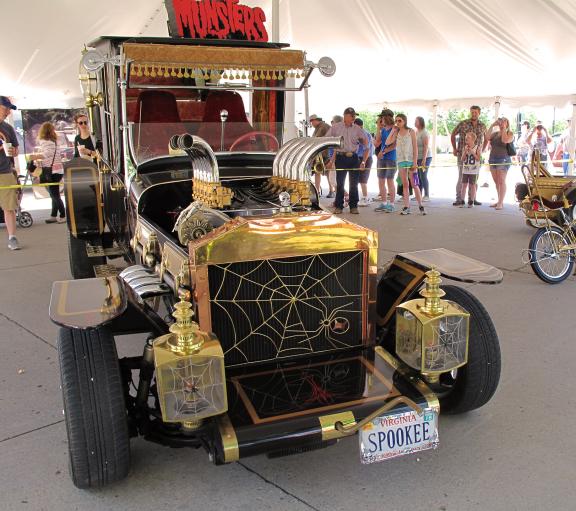 World of Wheels in North Dakota
Motor enthusiasts shake that "couped-up" feeling at shows and runs around the state
Like most of their owners, classic cars and hot rods and roadsters hate to be couped (sorry) up once it gets nice outside. The warm sun and blue skies summon car owners to the highways and byways where they often gather for rallies and car shows.
Hundreds of vintage and classic cars will be found at Buggies-n-Blues in Mandan. The classic car show is only part of the festivities, which includes concerts, food and games on Main Street in Mandan.
Model As and Model Ts head west on Old Highway 10 from Bismarck-Mandan at a top speed of 30 miles per hour, headed to the Old West town of Medora. The destination for Motor to Medora is the Medora Classic Car Show.
Cars and bikes alike come together for Rally in the Valley in Valley City. Classic cars are featured and there are car-themed games. The event includes the Dakota Riders Hill Climb for motorcycles.
Cavalier, meanwhile, celebrates the annual Cavalier Motorcycle Ride-In with live music on the street, vendors and motorcycle games. 
Several local clubs also have weekly or monthly "runs" throughout the summer. Visit the North Dakota Street Rod Association for a calendar of local events.