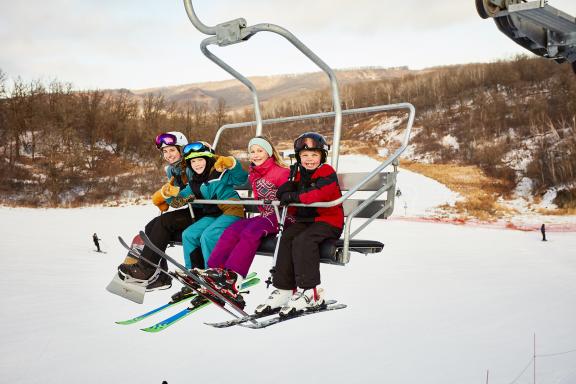 Downhill Skiing, Snowboarding and Tubing
North Dakota's downhill ski areas are winter playgrounds
Some of the most eagerly awaited activities in the winter in North Dakota are downhill skiing, tubing, and snowboarding. North Dakota's four downhill ski areas are popular with snow lovers of all ages. Slalom through fresh powder, ride a rail at the terrain park or feel the exhilaration of tubing down the slope. You'll be glad you did.
Here are the four downhill skiing, snowboarding, and tubing areas in North Dakota to test your skills: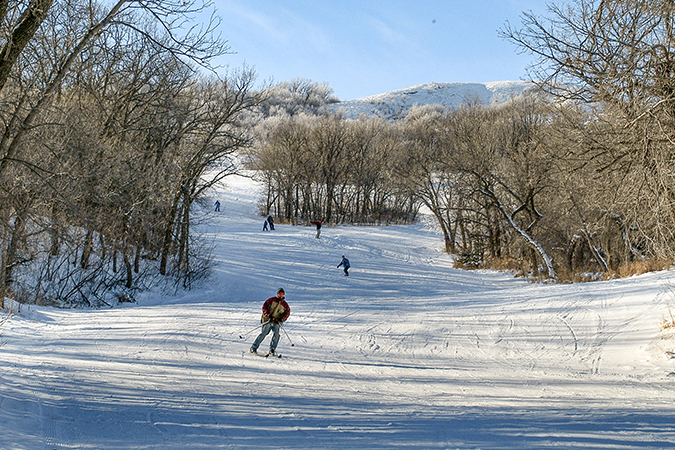 Huff Hills near Mandan has a 450-foot vertical drop with 16 runs and four lifts. The runs overlook the Missouri River and the Missouri River Valley. Info: 701-663-6421.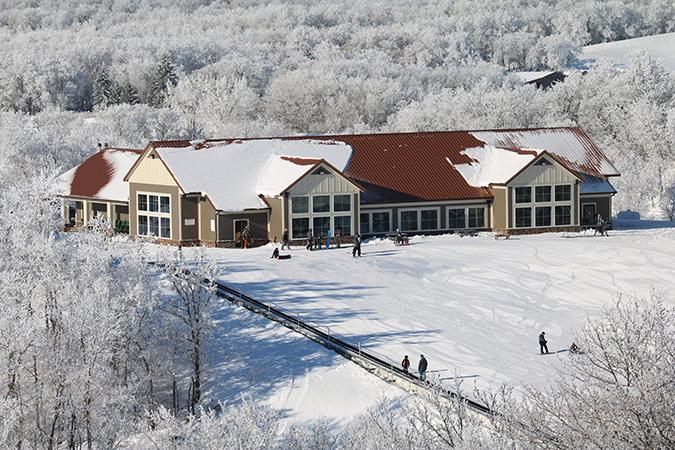 Bottineau Winter Park in the Turtle Mountains has eight runs and six lifts and a tubing area with handle lift. Info: 800-305-8079.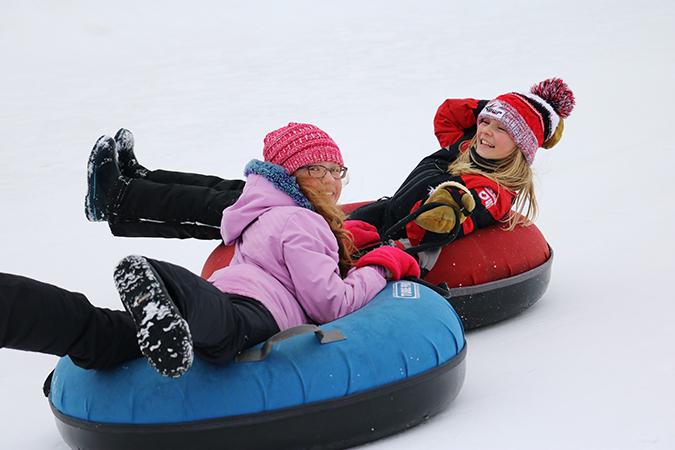 Thrill Hills at Fort Ransom is open for skiing, snowboarding and excellent tubing in the Sheyenne River Valley. Info: 701-973-4217.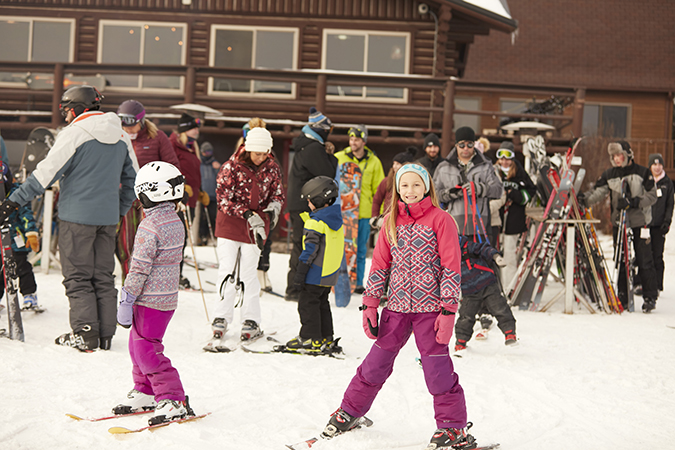 Frost Fire Park near Walhalla is tucked neatly into the Pembina Gorge area near the U.S.-Canada border. The area has a tubing run in addition to enhanced ski and snowboard areas. Info: 701-549-3600. (**Due to major malfunctions with the current snowmaking system Frost Fire Park WILL BE CLOSED for skiing and snowboarding during the 2022-2023 winter season.**)