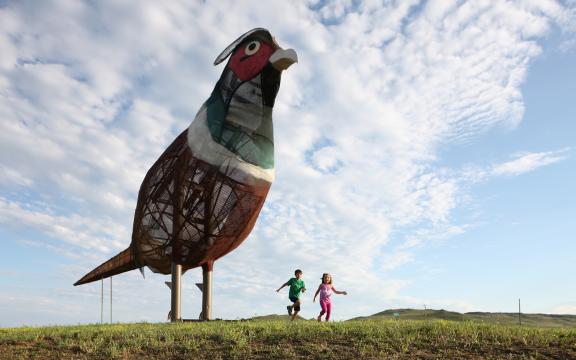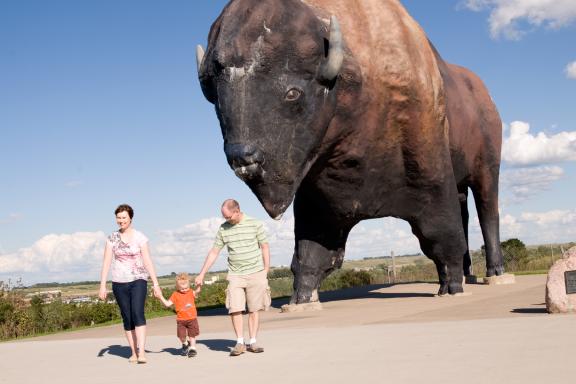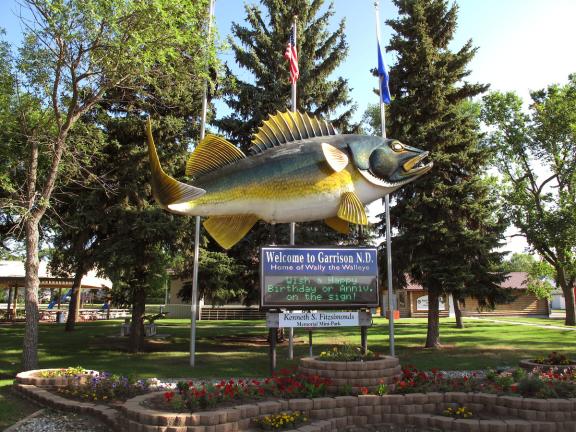 Americana Tour: North Dakota Roadside Art
North Dakota's roadside art is Classic Americana
It would be udderly ridiculous to think there is a 38-foot-tall cow watching travelers fly by. But not in North Dakota, where Salem Sue eyes visitors from her perch along Interstate 94 at New Salem.
Sue is a tribute to the area's strong dairy industry of a classic piece of Americana. In terms of these tributes, North Dakota is a land of the giants. When you load up the family truckster for vacation, check out North Dakota's larger-than-life examples of classic Americana: turtles, buffalo, waterfowl, fish and more.
Click here to see a list of North Dakota's larger-than-life statues
North Dakota has an affinity for turtles, as is evident in Tommy Turtle in Bottineau, W'eel Turtle in Dunseith and Rusty the Turtle in Turtle Lake. It likes its wheat, and the Wheat Statue in Williston and its waterfowl (Sandy the Sandhill Crane at Steele). North Dakotans have a place in their hearts for buffalo (World's Largest Buffalo at Jamestown).
Wally the Walleye greets visitors to Garrison, a hot spot for anglers on nearby Lake Sakakawea. And Wahpper Catfish at Wahpeton proclaims the Red River's knack for producing the large creatures.
Cap off a visit with a ride down the granddaddy of them all – the Enchanted Highway. Running from Gladstone to Regent, the 30-mile route is lined with giant metal sculptures, including Geese in Flight, Fisherman's Dream, Pheasant Family and in Family.
Dinosaur lovers can get their fill these legendary beasts at the Dakota Dinosaur Museum in Dickinson.
There are many unique things to see and do in North Dakota. Late summer is a perfect time to make a swing through and check out the land of the unique (and sometimes quirky) roadside attractions.