North Dakota Makers Movement Gaining Steam
Artists putting their talents and skills to work making unique, custom pieces
Art truly is in the eye of the beholder. A new movement is taking hold in North Dakota, one that's been around for a long time but is growing in popularity. The Makers Movement, as it's called, is art for the masses created by the do-it-yourselfer who finds unique charm in many nontraditional mediums. Consider the following artists who are bringing locally produced art to the mainstream:
Beau Theige Custom Guitars, Williston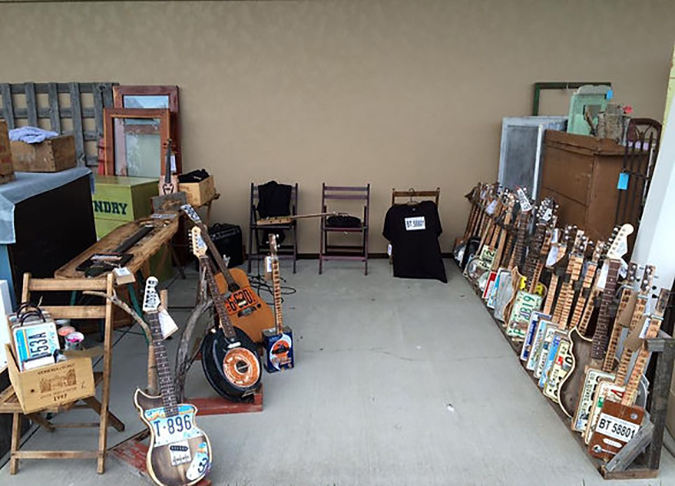 What would Eddie Van Halen think of Beau Theige? What would anyone think of a man making custom guitars out of ordinary items like pots and pans, license plates, spoons and bolts and barn wood? There must be a market for it because Theige has been building and selling his homemade guitars from his garage for a few years now. He has shipped them as far as Australia and the United Kingdom. Learn more about Beau Theige and his guitars here.
Jon Offutt, House of Mulciber, Fargo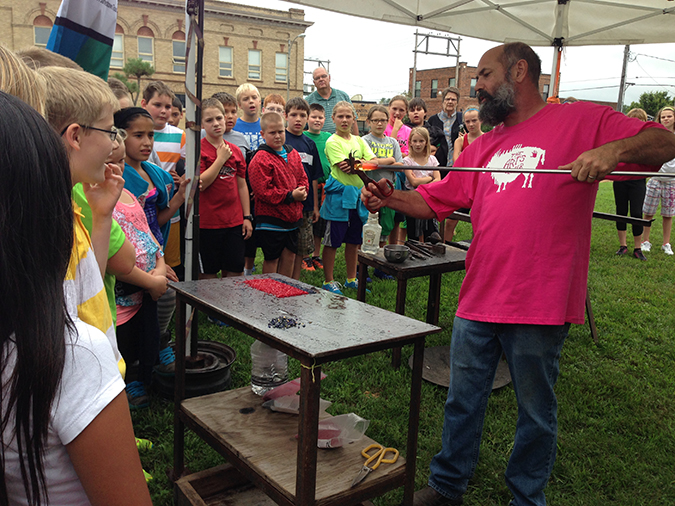 Jon Offutt is a glassblower in Fargo. His studio, House of Mulciber, is fittingly named after the Roman god of fire. His works now include landscape vessels, ornaments and some larger pieces. His landscape vessels are infused with ingredients that affects their natural imagery. Offutt's works can be found at Gallery 4, Ltd. and Reed & Taylor Antiques in Fargo. Learn more about Jon Offutt and his works here.
Painter Nicole Gagner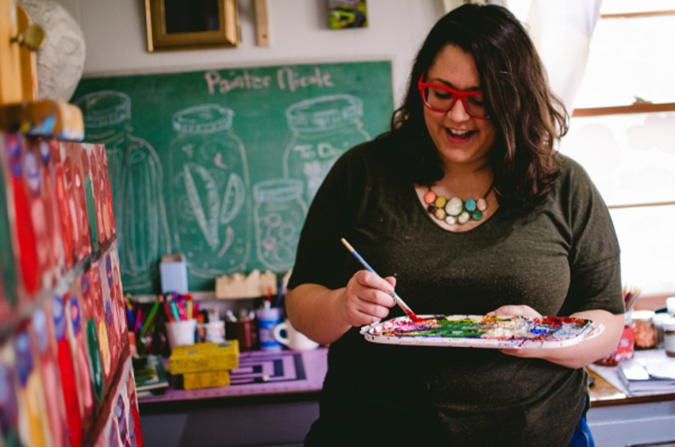 Nicole Gagner of Bismarck has turned her childhood hobby into a successful business. Gagner has been inspired by her home state and has been creating a variety of fine arts from oil paintings to watercolors and jewelry. Her creations are inspired by everyday life. Gagner's work regular shows  and sells in the Bismarck Downtown Art Cooperative and the Bismarck Art and Galleries Association. Learn more about Nicole Gagner and her works here.
Dave Badman, Badman Designs, Grand Forks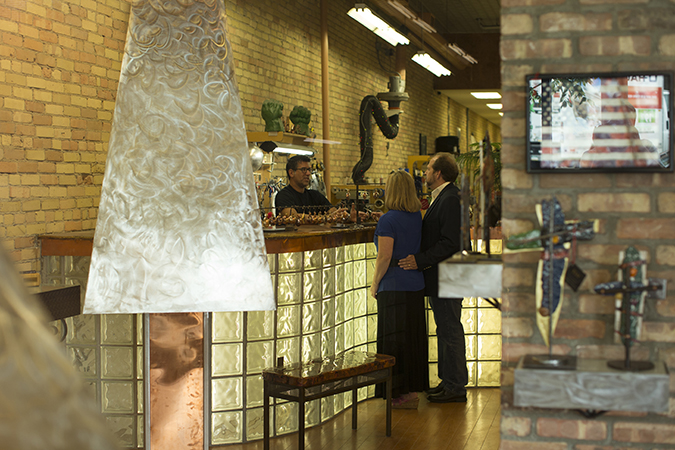 A college bet is paying off in a big way for artist, metalsmith, and jewelry designer Dave Badman. As a college student, he bet a friend that he could run a jewelry business, and almost 30 years later Badman Designs is still turning out unique ornaments, artwork and sculptures. All of his handmade one-of-a-kind pieces can be seen at his gallery in downtown Grand Forks. Learn more about Dave Badman and his works here.
Tama Smith, Prairie Fire Pottery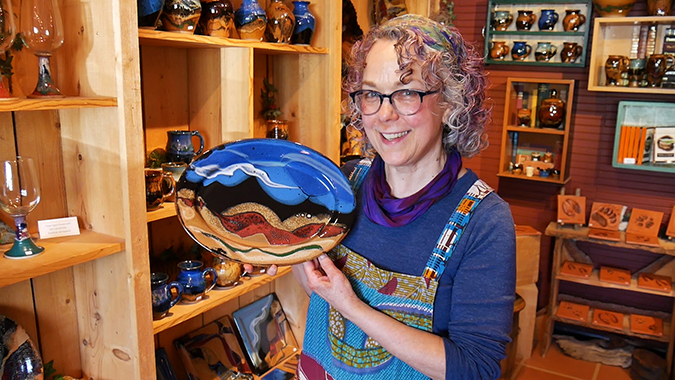 North Dakota artist and potter Tama Smith has been turning out hand-crafted North Dakota pottery from her business, Prairie Fire Pottery in Beach, since 1995. Smith, whose works have been exhibited in major markets of New York, Los Angeles, Dallas and Seattle, uses a variety of techniques primarily in stoneware clay. Learn more about Tama Smith and her works here.