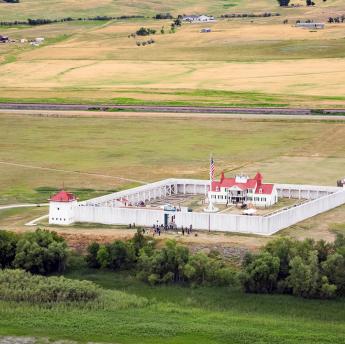 Follow the historic trails of legends in North Dakota
North Dakota has fascinating history for you to explore. This is where Lewis and Clark met their famous interpreter, Sakakawea. They also spent more time here than in any other area that would become a state. Today you can visit their reconstructed Fort Mandan near Washburn, as well as the Knife River Indian Villages National Historic Site, Fort Union Trading Post National Historic Site and places important to the stories of Hunkpapa Chief Sitting Bull, Lt. Col. George Custer and a young Theodore Roosevelt before he became President. 
From Jurassic to pioneer days, North Dakota is home to a variety of history and culture
In North Dakota, see where larger-than-life heroes of the American West lived lives that led to a nation still marveling in their exploits. Dig for dinosaur bones, learn about Native American traditions and culture, and see how the early settlers lived. Becoming legendary doesn't happen overnight.
Click here for sites on the National Register of Historic Places
The Stuff of History Books