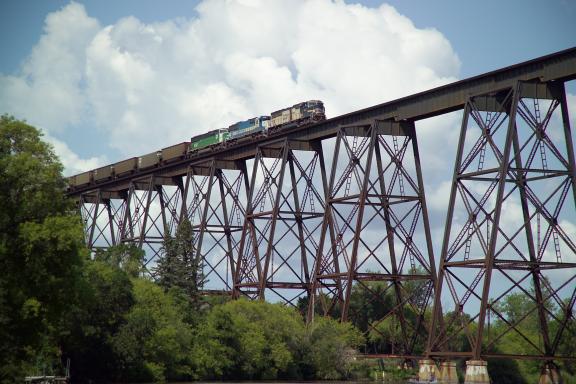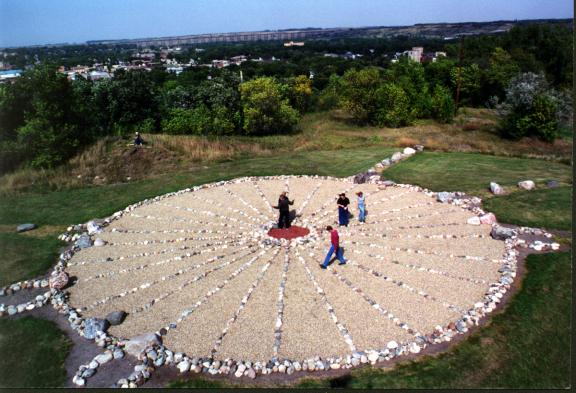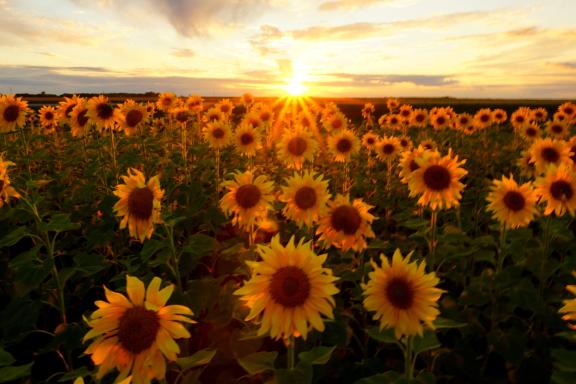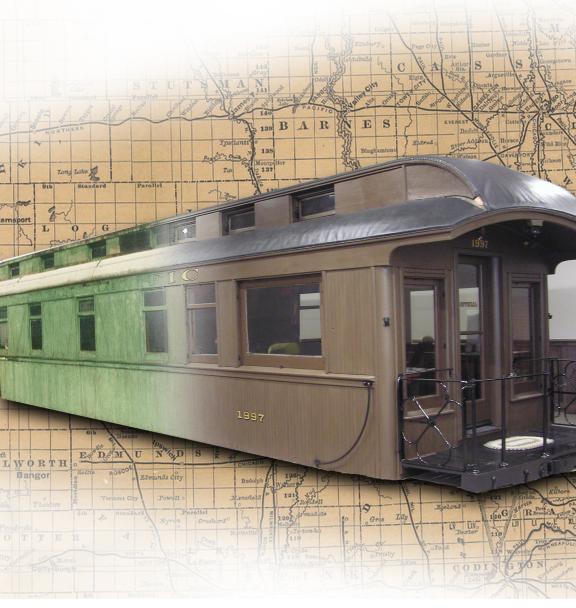 7 Terrific Ways to Experience Valley City
In the heart of the Sheyenne River Valley, the City of Bridges is a four-season destination with the perfect blend of outdoor adventure and small town friendliness.
1. Take a driving or walking tour of eight historic bridges. The Valley City Historic Bridges Tour showcases the wonderment of a town built around a winding river. Stroll and read the eight interpretive panels highlighting the historic bridges, while you take in the surrounding architecture and beautiful lush parks.
2. Visit Medicine Wheel Park. Valley City boasts seven parks. Among them is 30-acre Medicine Wheel Park, a stunning site overlooking Valley City leftover from a Valley City State University class project. The Native American solar calendar replica reflects the beauty of the Earth's journey around the Sun. Wander the park's nature trails and the perennial flower garden.
Another gem? Chautauqua Park with a sand volleyball court, playground, barbecue grills and lighted horseshoe courts.
3. Step back in time. The Barnes County Historical Society has frequently changing exhibits and special traveling exhibits. Don't miss the shoes of the Dakota Territory's Largest Man and the oldest registered car in North Dakota, a 1901 Oldsmobile.
4. Stop by the Rosebud Visitor Center. Discover hands-on exhibits, the 1881 Superintendent's Railcar and the ND Agriculture Hall of Fame at 250 Main St. "Rosebud" is the name of the Northern Pacific Superintendent's Railcar, memorializing Valley City's beginning as a railroad frontier town.
5. Cruise the Sheyenne River Valley National Scenic Byway. This two time national award-winning 63-mile route winds through the Lake Ashtabula area, Valley City, Kathryn, Fort Ransom and Lisbon. Pull over for bridges and parks, outdoor excursions and tempting shopping and dining. The longest scenic trail in the United States, the nearby North Country National Scenic Hiking Trail is a must-hit.
6. Sample Americana charm. Valley City's walkable downtown is a treasure trove of mom and pop restaurants, antiques, local artists, quilting shops and more. The locals are friendly and full of hospitable Sheyenne Valley recommendations.
7. Wine and dine hometown-style. Meals come in many forms in Valley City, pleasing palates with convenient take out, Chinese, pizza, family eateries, tavern fare and more.
For more information and to start planning your trip, visit www.valleycitytourism.com.