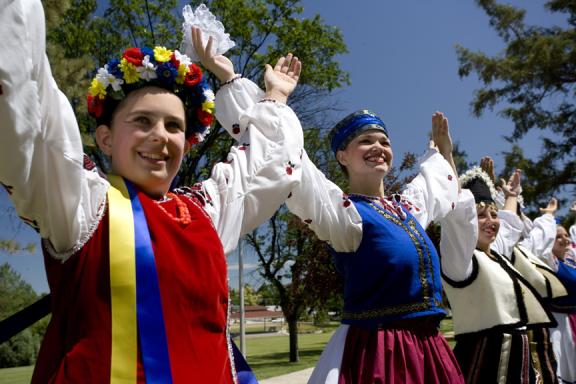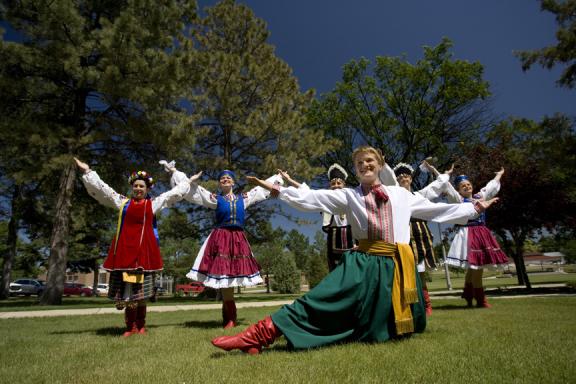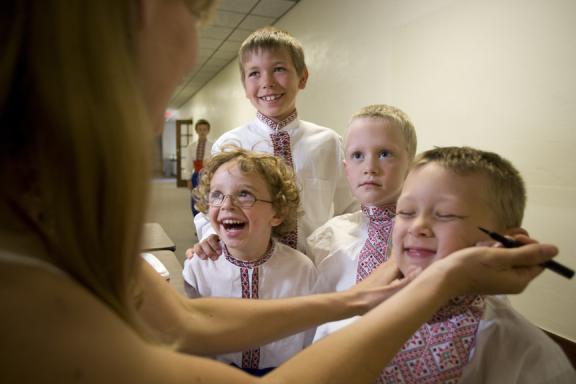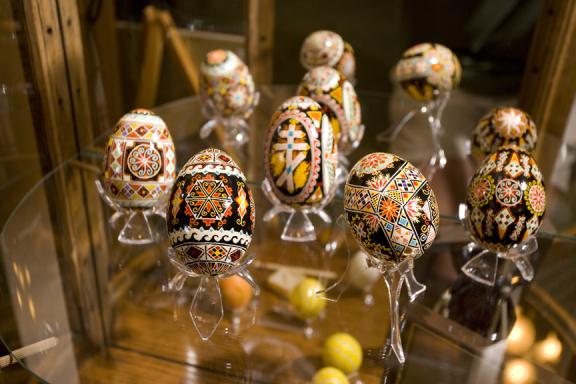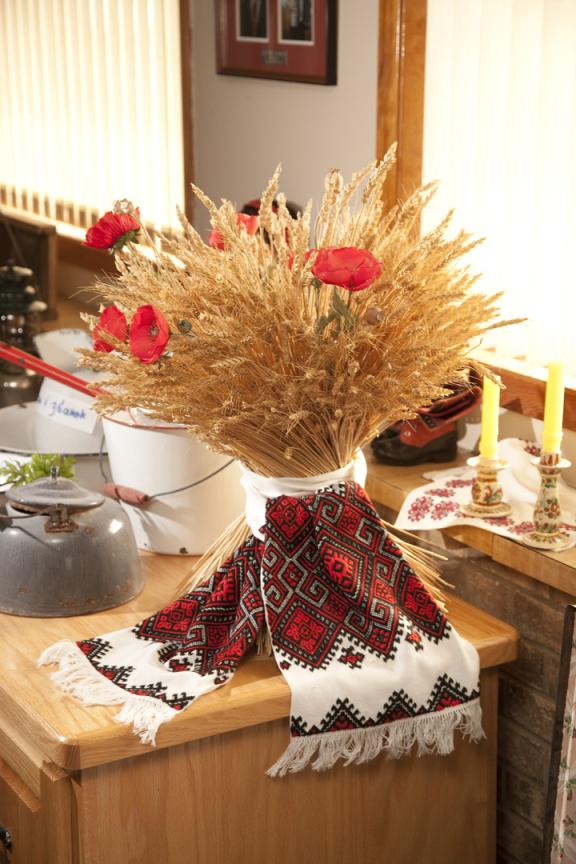 Visit the Ukrainian Cultural Institute for Pysanky, Pyrohy and Pioneer Pride
Pysanky and Pyrohy await the curious at the Ukrainian Cultural Institute (UCI) in downtown Dickinson. The UCI preserves the traditions and pioneer pride of Ukrainian settlers who immigrated to America more than a century ago. Be inspired by the people who left their homeland and started a new life in a new land.
The Pysanky (Easter eggs) will astound you with their bright colors and exquisitely detailed patterns. Created by local artisans who turn ordinary eggs into stunning works of art, each pysanka is unique and steeped in tradition and meaning.
Pyrohy, a delicately flavored filled pasta, will entice your palate. Boiled and served with crispy fried onions or croutons and sour cream, these "buttons" tempt and delight.
If you happen to visit on a Wednesday around noon, you will be warmly greeted by the aroma of freshly prepared Pyrohy, which is available for carry-out. If you happen in at any other time, you can still find Pyrohy for sale, to be prepared by you at home or on the road. All the Pyrohy sold at the UCI is made onsite by the capable hands of Ukrainians who know what it's supposed to taste like.
Looking for history? Browse the library and North Dakota Ukrainian Hall of Fame at the UCI and learn more about Ukraine's past and customs. Or, browse the gift shop for authentic Ukrainian items such as embroidery, traditional Ukrainian clothing, carved wooden spoons, ceramics, and a large selection of pysanky – all in vivid colors that reflect the vibrant spirit of the Ukrainians who pioneered in western North Dakota.