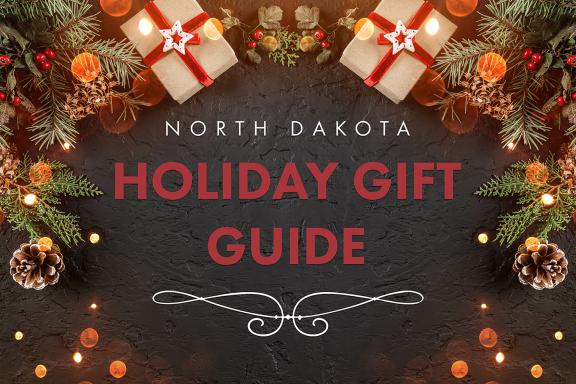 North Dakota Holiday Gift Guide
Find that unique something for everyone in North Dakota
The holidays are a beautiful time of year in North Dakota. Give your families and friends what they love while supporting our local communities. Let us help you spread some cheer this year with our North Dakota Holiday Gift Guide. After browsing the galleries here, click here for more unique North Dakota shopping.
For the Foodies
North Dakota is an agricultural giant and some massively delicious food and snacks comes right along with it. Check out some of the places and their goodies you can stock up on this holiday season.
Cozying up
Bundling up around here is a must in the holiday season. Do it in style while relaxing with these North Dakota products.
Outdoors Fanatic
One of North Dakota's greatest gifts to residents and visitors is the experience of the great, wide-open outdoors. Here are some ideas to help your cooped-up explorer get out and about again.
Arts and Culture
Give a gift that speaks to your home and North Dakota. Through our museums, galleries, local artisans, and small businesses you can find artistic and creative gifts that show the talent and pride in our state.
Where the Locals Go
We asked the locals where they go to shop, eat and drink and here are their answers! And if the locals love them, we think you will too.