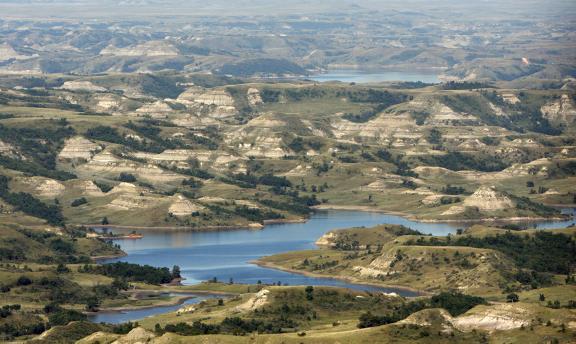 Get Your Wings with North Dakota Flying and Aviation Attractions
Take the pilot's seat and explore flight museums, aerospace science and other aviation must-sees.
North Dakota Aviation and Flying
If your vacation has you literally in the pilot's seat there are some great reasons for visiting North Dakota's skies. People are naturally drawn to the skies in North Dakota. In a land of wide-open spaces and crystal clear skies, the state is a perfect place to look up and dream. Or you can look at things that used to be in the sky and dream of what it might be like one day when you take flight.
North Dakota has, on average, 300 VFR days per day.
North Dakota has six airports with commercial air service, 89 public airports (72 of which have paved runways) and an additional 220 private airstrips.
North Dakota has world-class FBO (fixed based operator) resources to support aircraft.
North Dakota has wonderful scenery to reward the tourist-pilot.
Create a Flying Legacy in North Dakota
The North Dakota Aeronautic Commission, in association with the Airport Association of North Dakota and the ND Pilots Association, has created a fun and unique passport program to exploring North Dakota.
The Flying Legacy Program is free and has rewards. Passport booklets are available at airports and through the ND Aeronautics Commission. Each time you visit a North Dakota airport or aviation museum have your passport stamped.  With the proper number of stamps, you can earn polo shirts, flight bags and even a jacket.  There is no deadline for completing the program. The passports are also filled with information about nearby attractions.
Aviation Events
The North Dakota Aviation Council maintains a list of annual events, fly-ins, air shows and more.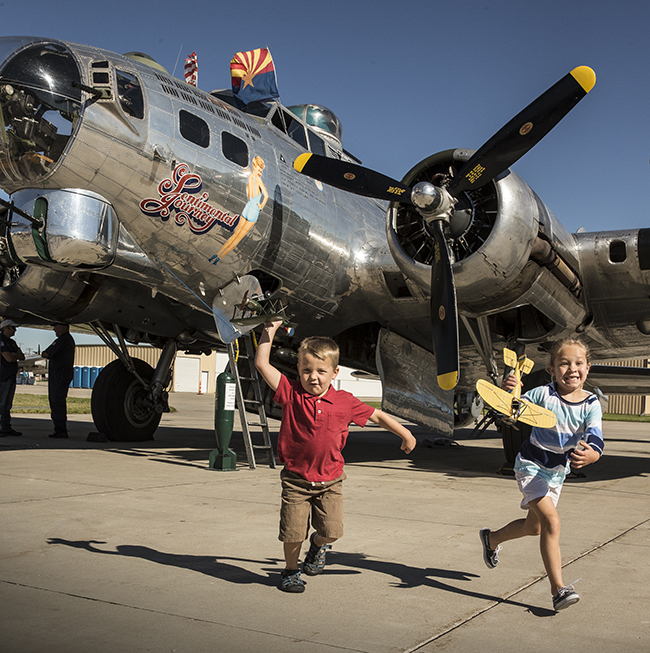 Air Museums
The Fargo Air Museum display includes a P-51 Mustang, Duggy - "the Smile in the Sky" airplane, TBM Avenger, Corsair, L Birds, PT-19 Fairchild, Pitts Special, Wright Flyer replica, Ag Cat and more.
The Dakota Territory Air Museum in Minot has the largest World War II aircraft collection in the Upper Midwest, along with civilian aircraft and a collection of aviation memorabilia.