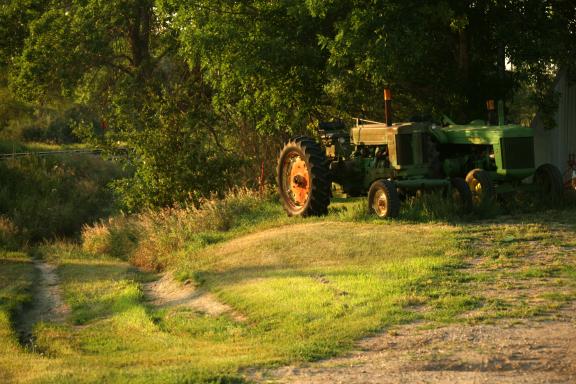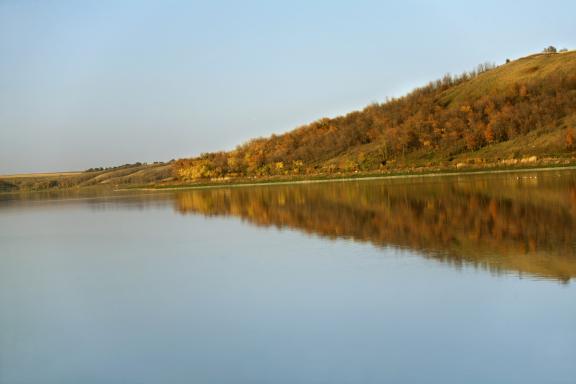 Des Lacs National Wildlife Refuge Scenic Backway
As its name suggests, the 13-mile Des Lacs National Wildlife Refuge Scenic Backway in northwest North Dakota offers ample opportunities for spotting a variety of wildlife, from deer and moose to more than 250 species of birds, like raptors and waterfowl. Start driving along the backway at U.S. Highway 52 and follow it north to the end of the refuge at Ward County Road 1.
Enjoy the outdoors and get a little exercise at Munch's Coulee National Recreation Trail, a one-mile trail on Lower Des Lacs Lake offering spectacular bird-watching opportunities. Have a seat on the first bench along the trail, where ducks and turtles can be spotted in the water. Then continue to the upland prairie, dotted with colorful wildflowers. At the top of the trail near the parking area, take in sweeping views of the lake, marshes and Des Lacs River Valley.
For a peek into the past, stop by the town park of Kenmare, where you'll find a serene setting of trees, flowers and park benches. Here, you'll find the historic Danish Mill, a traditional wind-powered Danish mill built by settlers in 1902 to help farmers grind locally grown grains into flour. The mill has since been restored to maintain its iconic red and white appearance.
One mile west of Kenmare, enjoy outdoor activities like hiking and biking (or in the winter, snowshoeing and cross-country skiing) along the Canada Goose Nature Trail. This six-mile, gently sloping trail stretches from Middle Des Lacs Lake to Upper Des Lacs Lake, providing excellent views of migrating waterfowl and brilliant foliage in the fall.
The Des Lacs National Wildlife Refuge Visitor Center is open Monday through Friday, from 7:30 a.m. to 4:30 p.m., and the interpretive kiosk next to the headquarters offers informational brochures 24 hour per day. Here, you can learn more about the year-round wildlife viewing opportunities, from spotting spring migration and nesting, fall migration of waterfowl and bald eagles, or even upland game hunting starting in late November.