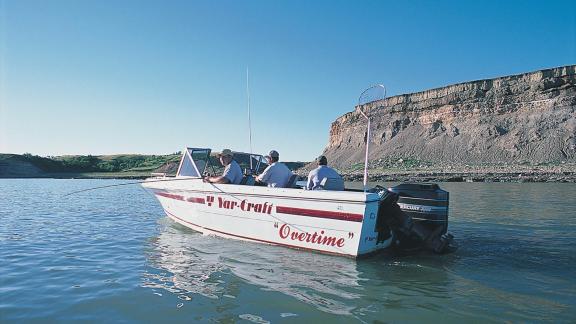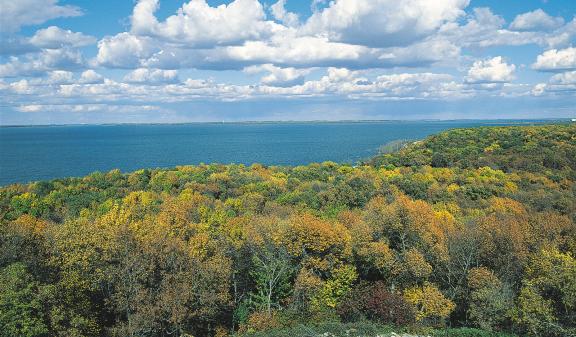 Boat North Dakota's Rivers & Lakes
From sailing to motor boating, there are plenty of opportunities to get out on the water.
The abundance of rivers and lakes in North Dakota makes it a paradise for water recreation. Sail the length of Lake Sakakawea or navigate Devils Lake's ever-increasing surface area by motorboat or personal watercraft. And nothing beats a lazy afternoon with the pontoon beached on a Missouri River sandbar.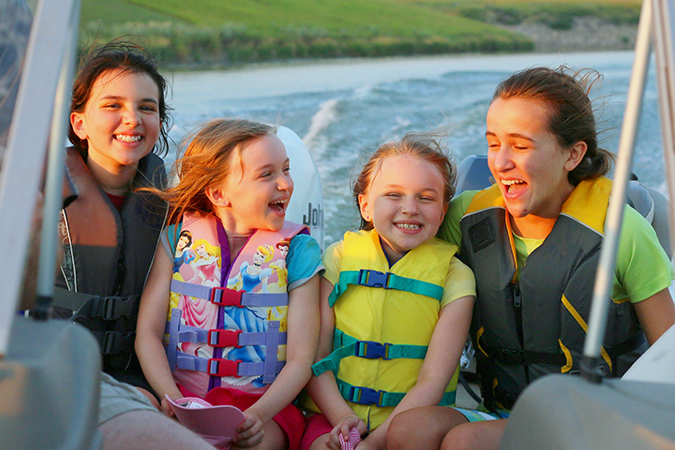 The North Dakota Game & Fish Department has great information on boating in the state, along with all the details on fishing regulations and licensing.
These major boating areas provide fun on the water, and there are many more places to put the boat in throughout the state:
Lake Ashtabula - Water activities abound on this lake along the North Country Trail. 
Lake Metigoshe/Turtle Mountains - Water recreation with an international flair.
Lake Oahe - South of Bismarck on the Missouri River, this great fishery stretches past the South Dakota border.
Lake Tschida - West of Bismarck, the lake was created by Heart Butte Dam and offers summer recreational opportunities.
Missouri River - The river enters North Dakota at the confluence with the Yellowstone River northwest of Williston and exits as Lake Oahe at the South Dakota border. In between, the Missouri includes a scenic mix of sandbars, wooded river bottoms and staggering Badlands buttes. It includes Lake Sakakawea, a 368,000-acre lake with more shoreline than the state of California.
Devils Lake - There is no end to the recreational opportunities on Devils Lake. This natural lake is a mecca for anglers and boaters alike. Several lodges, resorts and ramps provide easy access to the water.
Stop the Spread of Aquatic Nuisance Species
Aquatic nuisance species like Eurasian water milfoil, zebra mussels, VHS virus and many others threaten the productivity of all waters where they do not currently exist. In an effort to greatly reduce the potential for ANS transfer, North Dakota law requires all anglers and boaters to remove vegetation from all watercraft and equipment before leaving a water body. Boats and other equipment coming into North Dakota must be free of all vegetation and water with no exceptions, and live baitfish may not be transported into North Dakota from other states or Canadian provinces. Go to the North Dakota Game and Fish Department website for complete regulations.