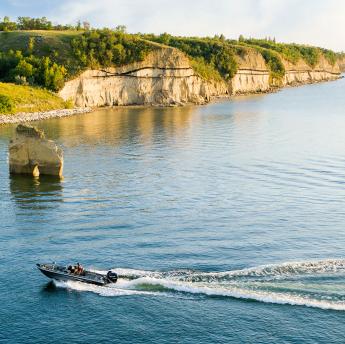 Let Us Help You Plan Your Adventure in North Dakota, Start Typing Below...
Outdoor recreation abounds on
LAKE SAKAKAWEA - "THE BIG LAKE"
Literally flowing some 180 miles through central and western North Dakota, Lake Sakakawea is a wonderland for anglers, boaters, campers and swimmers who take advantage of its immense size year-round. With more shoreline than the California Pacific coast and easy access points around the lake, there is something here for every outdoor enthusiast.