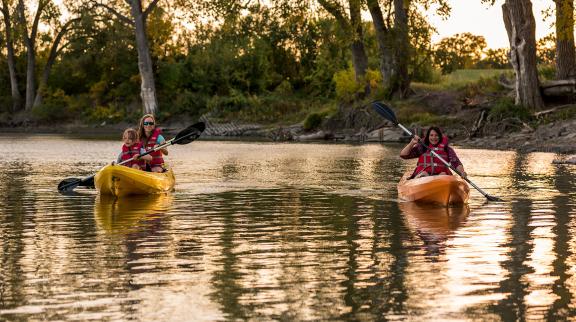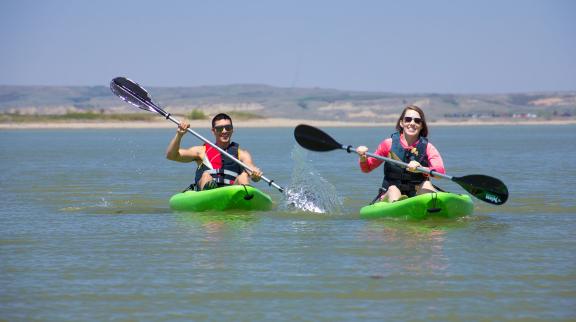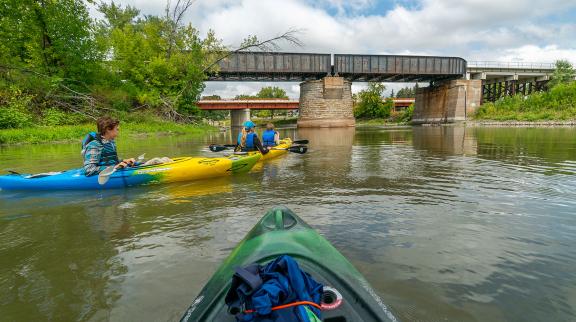 Water Recreation
North Dakota's lakes and rivers are playgrounds for water enthusiasts!
From the free-flowing waters of the Missouri River to deep blue Lake Sakakawea and the year-round resort destination of Devils Lake, North Dakota has a vast array of waters suited for all recreational needs. Adventure seekers can water ski at Lake Metigoshe, while canoe and kayak enthusiasts can ply the same waters and most other rivers and lakes in North Dakota. Most areas have easy boat access for those wanting to just spend a day in the sun or those wanting to try some fishing.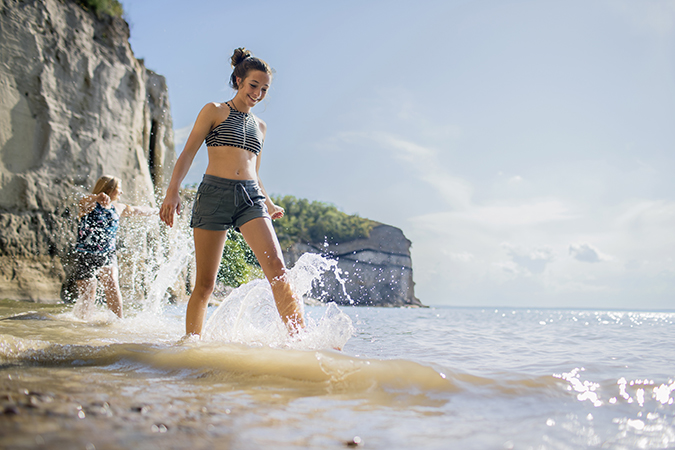 Lake Sakakawea: With more shoreline than the state of California, this 180-mile-long lake is a great place for boating or sailing off into the sunset - and back. Year-round fishing is popular on the lake, which features some of the state's most popular state parks and recreation areas.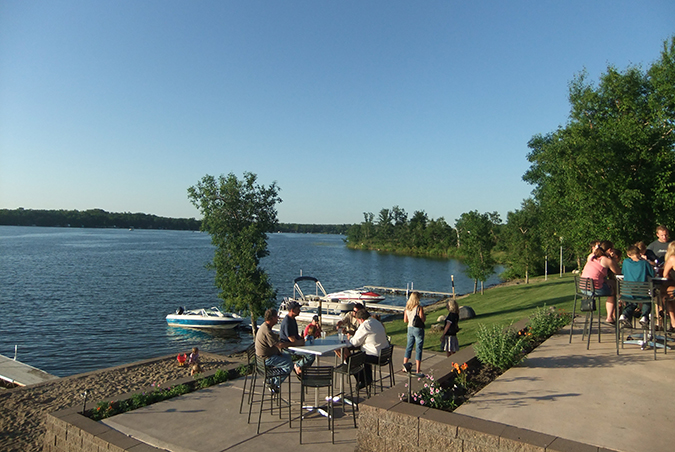 Lake Metigoshe: The small lakes within the park on the U.S.-Canada border provide opportunities for fishing, canoeing, boating and swimming. A multitude of trails attract hikers and mountain bikers. Also a winter sports destination for snowmobilers and cross-country skiers.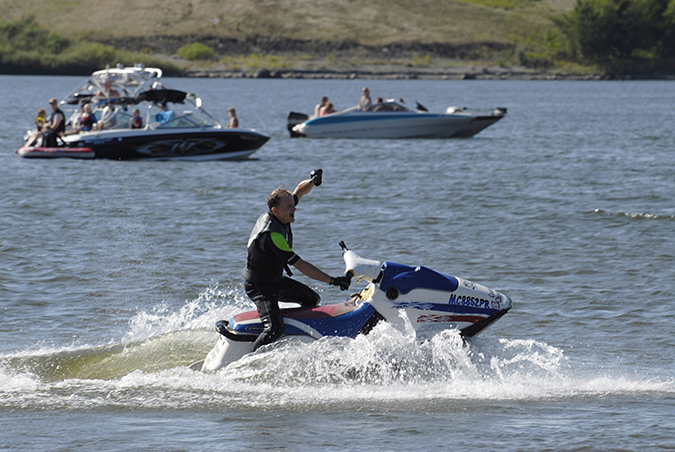 Jamestown Reservoir: With seven boat launches, seven picnic shelters, two swimming beaches, three miles of hard-surfaced walking and biking trails, a world-class disc golf course and 2,492 acres of water surface area, the reservoir is Jamestown's premier recreation area.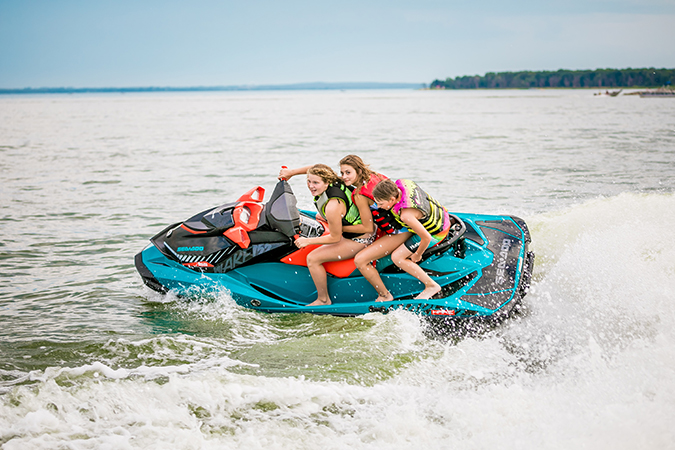 Devils Lake: Year-round recreational destination for open-water and ice fishing. But it's much more than that. Hunters flock here for waterfowl and boaters enjoy relaxing summer evenings on the water. Grahams Island State Park is a magnet for campers and day users.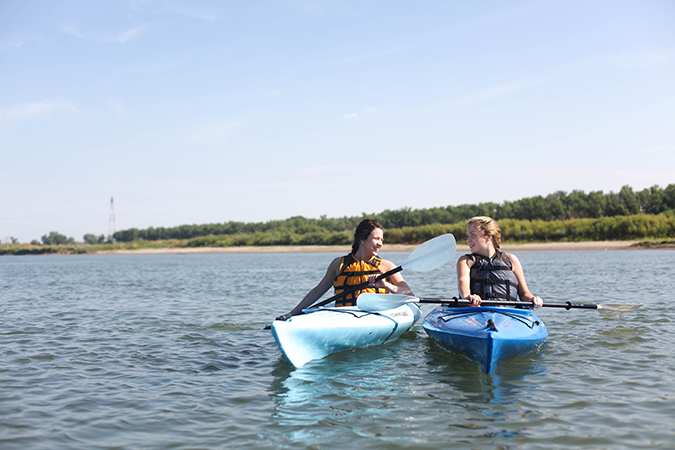 Missouri River: Long before there were scenic byways, there was the Missouri River. Lewis and Clark took it to the Rocky Mountains and back home. Today, you can travel along the water route and see an array of attractions along the way, including the Garrison Dam. Boating, canoeing, kayaking and fishing are popular activities. State parks, historic sites and some of the state's larger cities and towns dot its shoreline.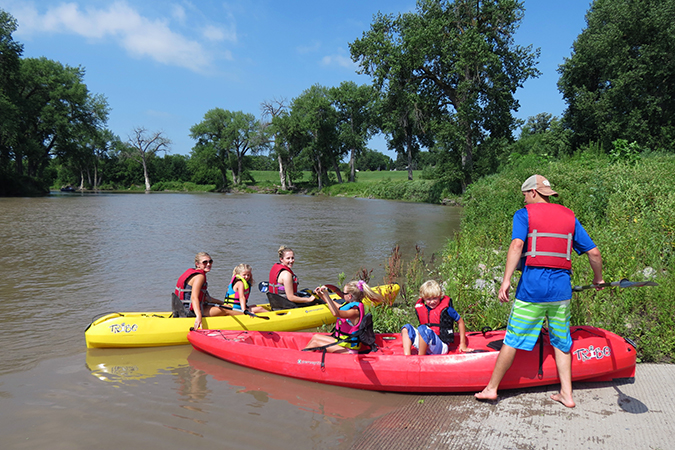 Red River: Separating North Dakota from Minnesota, the winding Red River provides recreational opportunities for much of the state's population as it slowly flows north into Canada. Catfishing and canoeing are big on the Red River. The Greenway in Grand Forks is 2,200 acres of riverside land for recreational use.
Click here to find the kayaking hot spots!
Water Recreation Rental Providers
The following offer rentals to make your stay more exciting:
Boathouse on the Red, Grand Forks
Dakota Waters Resort, Beulah
Dockside Rental Shop, Mandan
Eastbay Campground, Warwick
Indian Hills Resort, Garrison
Lake Sakakawea Yacht Tours, New Town
Lewis and Clark Riverboat, Bismarck
Lund's Landing, Ray
Missouri Kayak Adventures, Bismarck
Motorsport Rentals, Mandan, 701-426-5005
Paddle On Rentals, Mandan
Woodland Resort, Devils Lake
North Dakota State Parks