Be Thrilled: Road Tripping in North Dakota
More families are reconnecting on a road trip vacation in North Dakota!
We all need something to look forward to, and nothing is more exciting than planning your next road trip. Ready to make some memories, snap pictures by quirky roadside attractions and experience safe worry-free adventures? If so, there's no place like North Dakota. Across the state, you'll find lodging, dining and amenities that are affordable and welcoming. Here are a few ideas to get started as you plan your road trip vacation.
VISIT A NATIONAL PARK AND THE OLD WEST
One of the most popular North Dakota vacations is the combination of Theodore Roosevelt National Park and the Old West town of Medora. The park itself has three units: two large units (North Unit near Watford City and South Unit at Medora) and a small third unit that was the site of Theodore Roosevelt's Elkhorn Ranch during his years in North Dakota. Watch for wildlife like bison, bighorn sheep, elk and wild horses.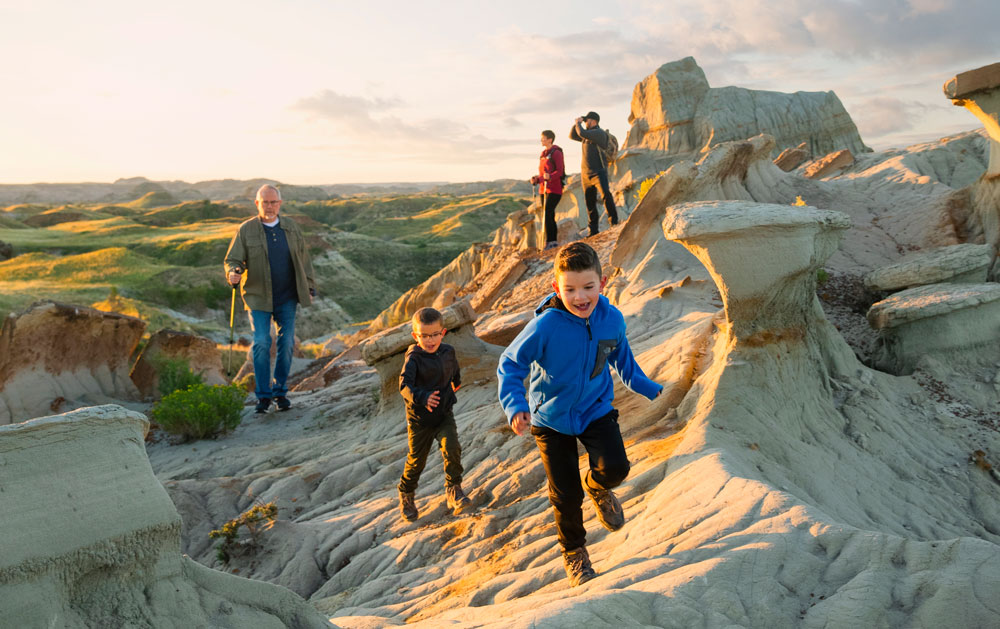 The historic town of Medora is a family favorite. During the day, visitors enjoy horseback trail rides, nationally-rated Bully Pulpit Golf Course, bicycle rentals, a giant inflatable water slide and the 26-room Chateau de Morès — a "hunting lodge" of the town's French nobleman founder. When evening comes, it's time for the Pitchfork Steak Fondue and the acclaimed Medora Musical, a variety show under the stars throughout the summer. Find a variety of accommodations in Medora or the nearby city of Dickinson.
 
Near the North Unit, visit Watford City. Here you'll find new hotels and excellent dining like Stonehome Brewing Company or Outlaws Bar and Grill. Learn more of the region's history at the Long X Trading Post Visitor Center.
GO EXPLORING; BE ENCHANTED
During your visit, take time for our scenic drives through forested hills like the Turtle Mountain Scenic Byway. It can take you to the International Peace Garden a huge botanical park in both the U.S. and Canada. Find giant metal sculptures on the Enchanted Highway, a 32-mile collection of the world's largest scrap metal sculptures between Gladstone and Regent. Enjoy landscapes filled with blooming yellow sunflowers. Head west of Williston to find Fort Union Trading Post National Historic Site.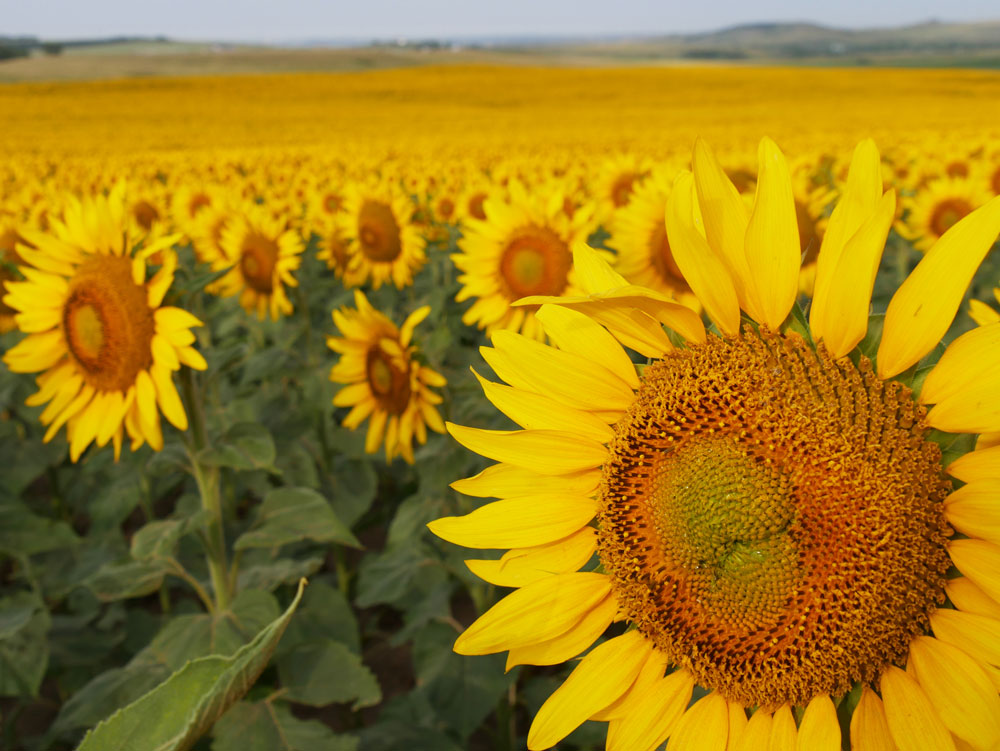 Whichever direction you go, enjoy unique North Dakota foods, craft brews and tasty treats. In downtown Grand Forks, try chocolate-covered potato chips at Widman's Candy Shop or pizza on a rooftop at Rhombus Guys.
SEE EXOTIC CREATURES FROM RHINOS TO DINOS
North Dakota has several accredited zoos working toward conservation and education with species not only from North America, but from around the world. Chahinkapa Zoo in Wahpeton features animals like endangered southern white rhinoceroses and an orangutan, while Roosevelt Park Zoo in Minot has giraffes, zebras, penguins, lions and more. We have prehistoric creatures, too. Millions of years ago, North Dakota was home to triceratops and T-rex. See dinosaur bones on display at the North Dakota Heritage Center and State Museum in Bismarck or the Badlands Dinosaur Museum in Dickinson.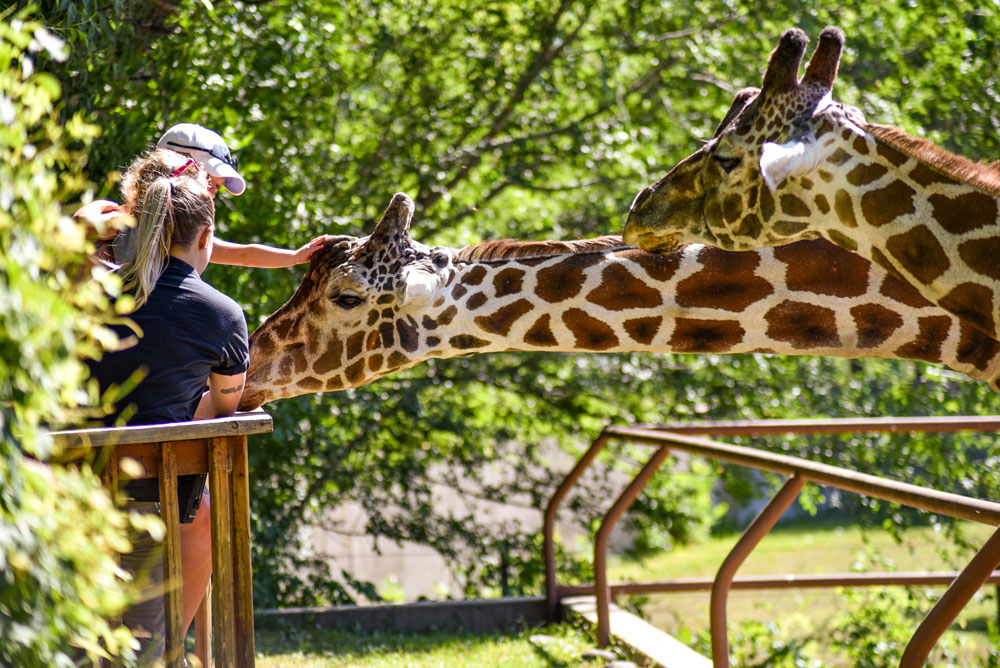 VISIT NORTH DAKOTA'S LARGEST CITY
North Dakota's largest city delivers entertainment. Visit downtown Fargo with the Plains Art Museum, unique shopping and favorite restaurants. Fargo Air Museum is a family favorite with a large collection of historic aircraft that still fly. Stop at the Fargo I-94 visitors center to capture a selfie with the infamous Woodchipper from the movie, "Fargo." For a relaxing summer evening, take in a Fargo-Moorhead RedHawks professional minor league baseball game.
It's time to feel anticipation again. Take a trip that lets you breathe while getting your kids into something much better than their smartphone screens. Get inspired, start planning and when you're ready, book that perfect road trip to North Dakota.