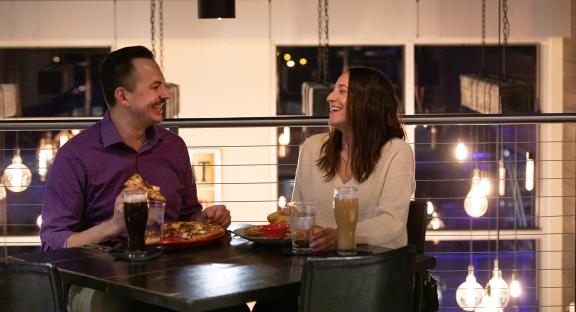 Food & Beverage
North Dakota chefs are crafting food and beverage menus featuring everything from farm-to-table and cowboy cuisine to sushi and international flavors. Don't miss our food-focused events like Ribfest, Applefest and the many wine and art walks taking place statewide. North Dakotan's are proud of their connection to the land and culinary traditions. The state is the nation's top producer of many agricultural products, including spring wheat, sunflowers and honey. Dig into North Dakota's agricultural side and spend some time working and playing on our farms and ranches.
There is something tasty for everyone including modern, fine-dining and locally sourced cuisine; multicultural culinary experiences; mouthwatering western classics and down-home cooking; wood-fired, hand crafted pizzas; funky and unique restaurants to entertain your mind and belly; or relax and indulge in some aromatic coffee and delicious treats to appease that sweet craving.
Visit the Culinary Trail pages for award-winning cuisine, classic comfort foods, and more
Want to sample some North Dakota wine? Attend a grape harvest festival or visit one of our award-winning wineries. Or maybe you are thirsty for a crafted brew?
You can find several breweries, wineries, and distilleries here