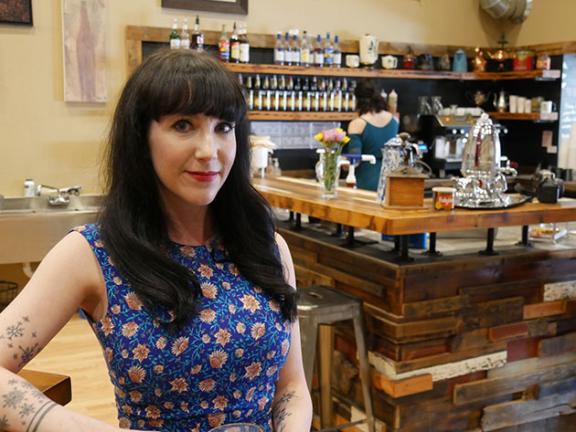 Lindsay Veeder: Artsy Barista
"I lived in Olympia and Seattle for around 10 years and moved back to Watford because I knew I wanted to raise my family here."
Chances are, when you stop in Watford City, you'll meet a Veeder. The Veeder family devotes a lot of time and energy into the region, from civic roles to the arts; and from the schools to Main Street businesses.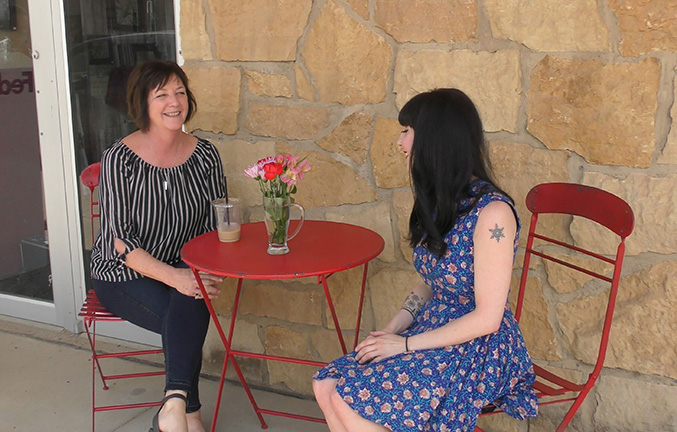 Lindsay Veeder, manager of the downtown coffee shop Door 204, is no exception. After Lindsay moved back to Watford City from Washington state, she worked for her mom, Beth Veeder, at Meyer's Department Store. Shortly after, the two of them saw an opportunity to buy the mail service next door. They decided to use the space to respond to a bigger community need. "We had coffee kiosks but nowhere you could actually sit down, have coffee and have a conversation," Lindsay says.
As the community grew with the oil boom, so did the community needs. The Veeders saw the need for a FedEx service and added that to the business. "It's nice because it's a one-stop shop." Lindsay says. "You can come in, get your mail, do your FedEx stuff and get a coffee."
But Lindsay didn't stop there. She has a passion for the arts and it's something that she's always wanted to bring into Watford City. "There wasn't a place for people to showcase local art," she states. So Door 204 displays the works of local artists, including music, paintings, photography and more.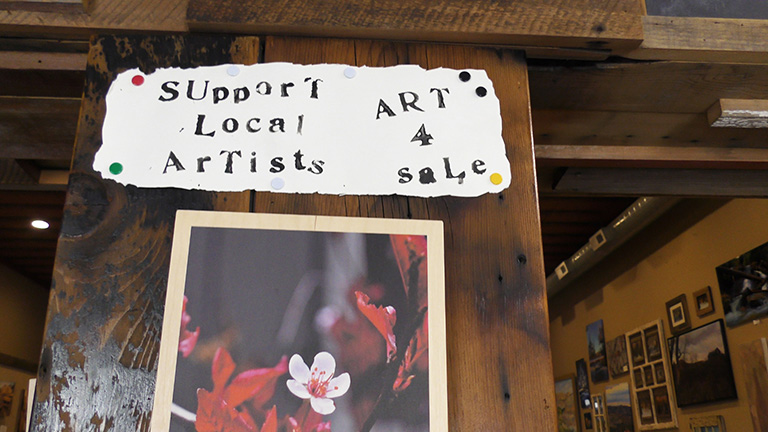 Lindsay describes Watford City as having a hometown feel and adds, "I think people here are really helpful and very sincere."
There's a lot of good that has come from the recent influx of people to the area, including new schools, new parks and new businesses. "Everything is really bright and shiny and new and accommodating," Lindsay explains.
So, what should you check out next time you are in Watford City? Lindsay says, "We always do our best to support the Main Street businesses, because that's the heart of every community." She recommends the Roosevelt for a place to stay. For food, don't miss Outlaws, Stonehome or JL Beers. And for something unique, check out the soda fountain at Larsen's Pharmacy and the Long X Trading Post Visitor Center to get a real taste for the area.