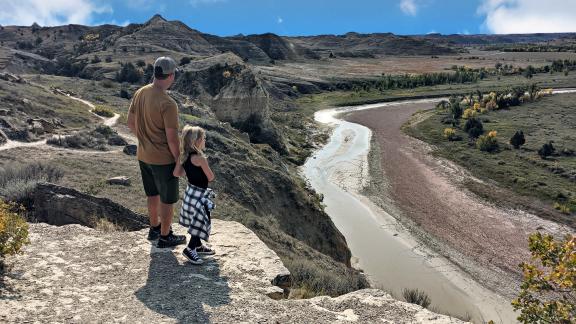 North Dakota Knows Family Fun
Create legendary family vacation memories in North Dakota!
Between work, school, shuttling kids to practice, meal prep, homework, yard work and all the other forms of "work" that fill your lives, sometimes the best thing for your family is to push the pause button for some quality time together. The importance of family time, relaxation and unplugging are not lost in North Dakota and it's here that you can reconnect and rejuvenate.
Get active
Bonding while experiencing fun, new adventures is a great way to create lasting memories and sets the stage for a fantastic family vacation. North Dakota offers more than you might think for the active family, whether it's outdoor adventure, retail therapy or cheering on our top-rated teams. Every day of your North Dakota vacation will be filled with something new. Ride our great trails within 13 state parks, around major cities and along the majestic Maah Daah Hey Trail. Bike rentals are available at several locations and the trails range from easy to expert. While you're out, snap a family photo overlooking Painted Canyon in Theodore Roosevelt National Park or against the backdrop of Lake Sakakawea, a man-made lake with more shoreline than the state of California.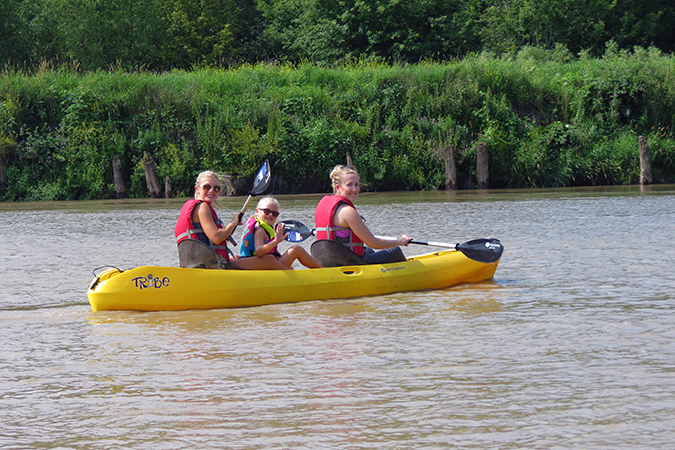 If the water is too enticing to resist, then jump right in. Water sports are a big part of outdoor life in North Dakota, from swimming and kayaking to paddle boarding and waterskiing. The fishing is amazing too and it's open season all year long. Lake Metigoshe, the Red River and Devils Lake are a few prime spots offering water sport rentals and gorgeous views.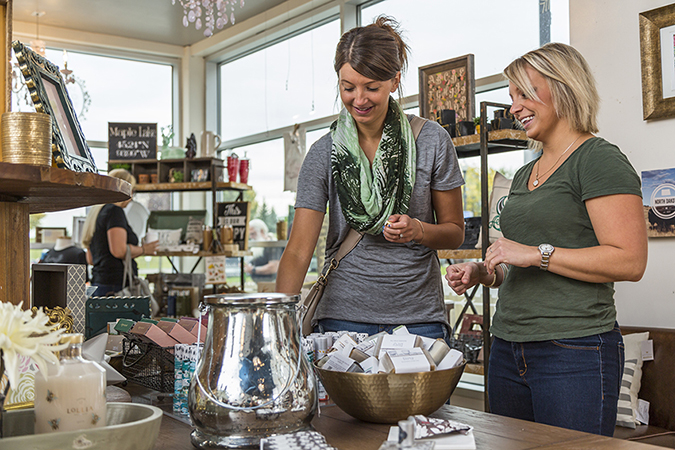 Some of your best vacation memories are captured through souvenirs. Whether you're looking for clothing, art, specialty foods or other gifts, there are plenty of boutiques and shopping malls to help. Shops in Fargo, Grand Forks, Bismarck and Minot will keep you busy all day, and quaint spots in our rural communities always have unique finds.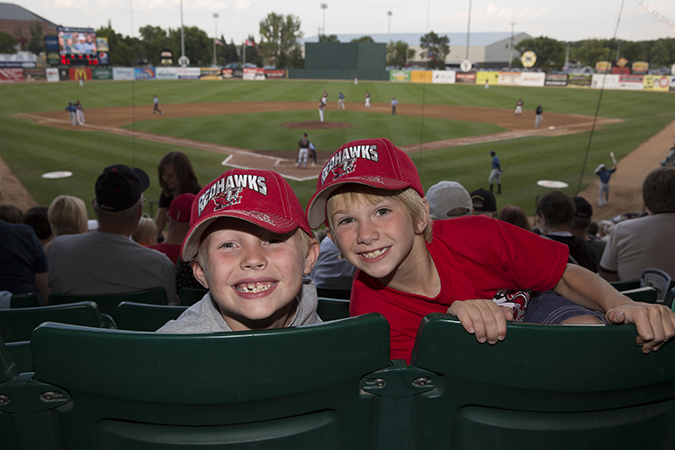 After all that go-go-go, it might be time for a break. Sit back and watch some of the best college sports in the country with the five-time defending national champion North Dakota State Bison football, and seven-time national champion North Dakota men's hockey. The Fargo-Moorhead RedHawks baseball team also puts on a great show all summer long. 
Find peacefulness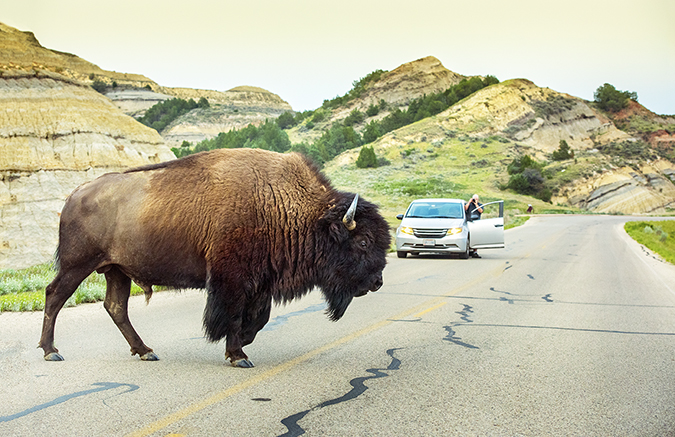 Open roads across the state (officially designated scenic or not) lead to winding rivers, spectacular vistas and places to soak in the stunning Northern Plains. However, there are several scenic drives that can put the cherry on top of a memorable road trip. Both the North and South units of Theodore Roosevelt National Park have scenic drives that offer sweeping views of the Badlands and an up-close experience with wildlife.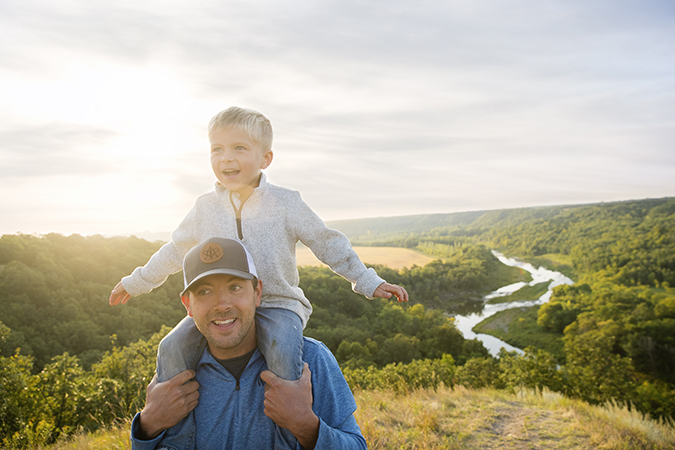 The Rendezvous Region Scenic Backway in northeastern North Dakota takes you through the Pembina Gorge. It is 12,500 acres of uninterrupted woodlands and the longest segment of unaltered river valley in the state. In the southcentral region of the state, take the Standing Rock National Native American Scenic Byway, where the view won't disappoint along the Cannonball River and Lake Oahe.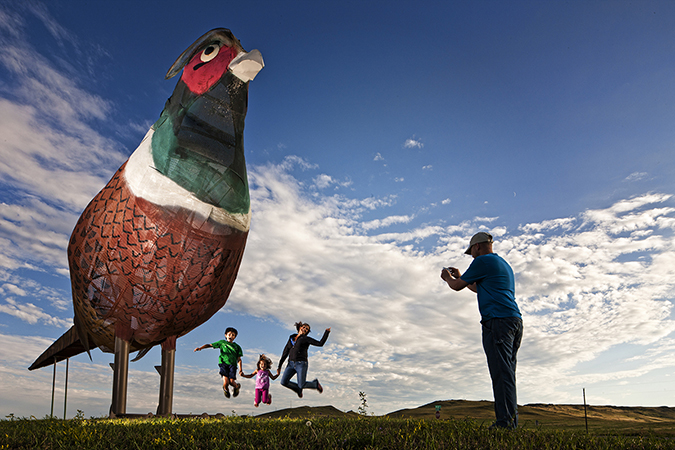 Plan stops along your route for a hike or two. The North Country National Scenic Trail (hikers only) starts in New York and ends at Lake Sakakawea State Park in central North Dakota. Head west from the lush, green prairie of the eastern and central parts of the state to the Little Missouri National Grasslands for completely different landscape in western North Dakota. No road trip would be complete without a few fun photo ops. The Enchanted Highway's large metal sculptures, the World's Largest Buffalo in Jamestown or Salem Sue (the World's Largest Holstein Cow statue) in New Salem are just some of your choices.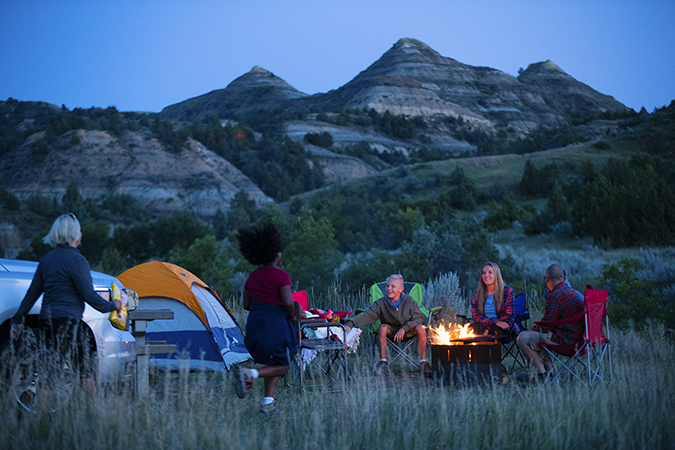 Fresh air and beautiful views can be enjoyed all night, too. Camping under the dazzling North Dakota sky will set your mind at ease. There are more than 1,300 campsites across the state, with options ranging from popping a tent or pulling in an R.V. to renting a yurt, teepee or cabin. If sleeping indoors is more your speed, there are great accommodations to help you unwind. From full-service hotels complete with water parks to quaint boutique hotels, your family will rest well anywhere across the state. Plus new hotels are even more available and affordable.
Be inquisitive
Just because you're unplugging from the daily grind doesn't mean curiosity and intrigue can't entertain. Many of history's most iconic legends made a mark on North Dakota, and these fascinating stories are told throughout the state. The 65-million-year geological history of the Badlands, generations of Early Peoples that heavily populated the prairies, the folklore of Lewis & Clark's expedition (which included meeting Sakakawea here), Custer's 7th Cavalry stationed at Fort Abraham Lincoln near Mandan, Theodore Roosevelt's ranching years in the West, or even the homesteaders that settled the prairie and left a story to tell. A history lesson in North Dakota simply can't be summed up with a single story.
It's definitely worth a trip to the North Dakota Heritage Center and State Museum, Fargo Air Museum, Ronald Reagan Minuteman Missile State Historic Site or any one of our historic forts. In fact, Fort Union, once a major trading hub, was home to Hugh Glass, the fur trader played by Leonardo DiCaprio in the hit movie The Revenant. 
Creating memories as a family, whether adventurous, silly, peaceful or all about learning, can be some of the most important moments in life. North Dakota is the perfect place to make this happen. Our larger cities, wide-open spaces and quirky roadside attractions along the way, will fill your next family vacation with more fun than you can imagine.