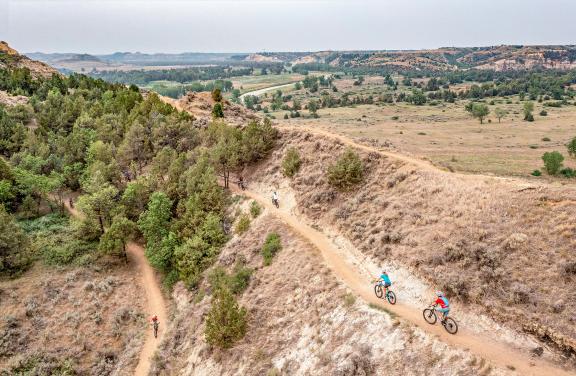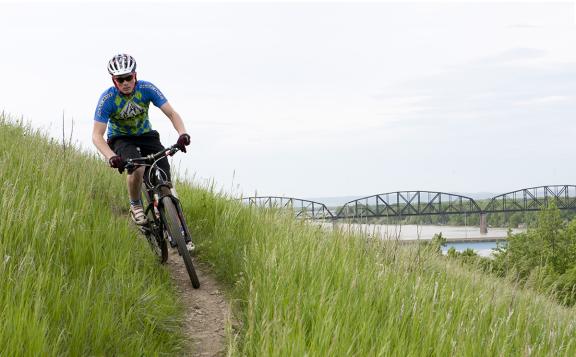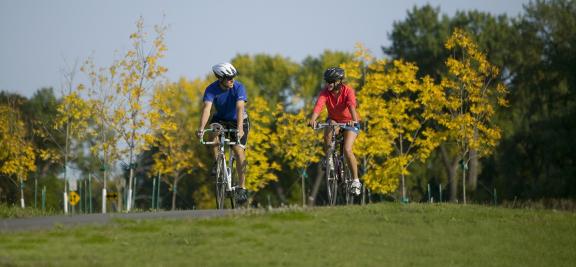 Mountain Biking in North Dakota
Unforgettable rides back-dropped by badlands, lakes, woods, and rolling hills are ready for your next adventure.
Popularity of mountain biking in North Dakota is no surprise. The state offers plenty of space, a variety of trails for all skill levels and no crowds. Mountain biking in North Dakota has earned its reputation for great rides on trails you are likely to have almost all to yourself.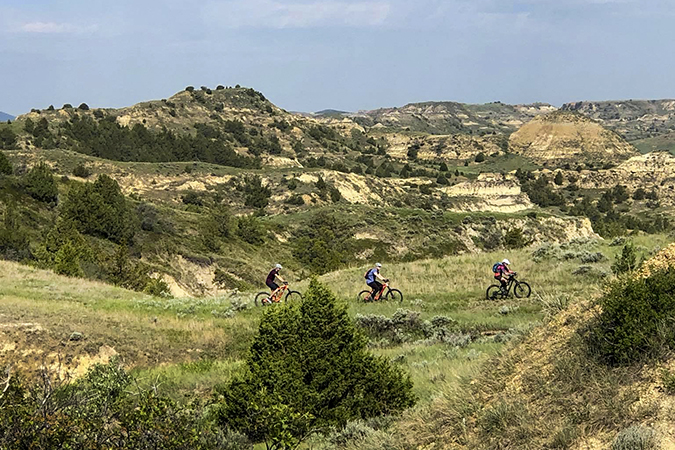 The crown jewel of North Dakota mountain biking is the Maah Daah Hey Trail, a 144-mile singletrack that slices through a million acres of national grassland in western North Dakota. The Trail was inducted as an EPIC ride by the International Mountain Bike Association in 2001. Mountain Bike Magazine has featured the Maah Daah Hey on their list of best rides, and the Maah Daah Hey Trail received a 2022 Bicycling Travel Award as Best Hidden Gem in the U.S. The Trail is a true test of skills and endurance on a variety of terrains, through an area that is more remote than most people have ever experienced. But the trail is not exclusively for elite cyclists, some of the best highlights and scenic beauty of the trail can be taken in as segment or spur trail rides accessed through nearly a dozen trailheads that can be enjoyed by mountain bikers of all abilities.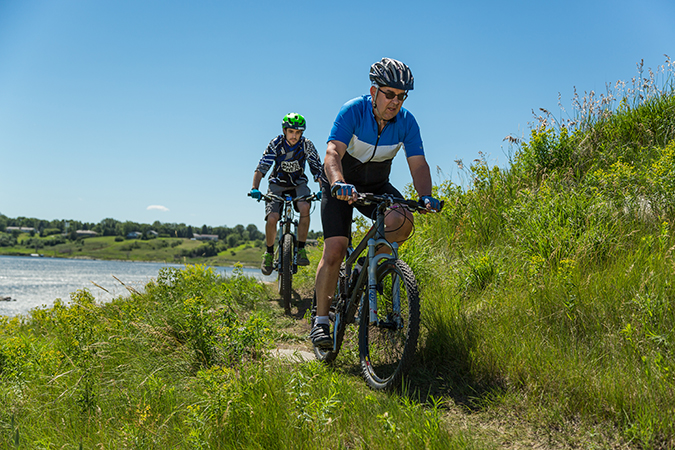 North Dakota mountain bikers also enjoy great views of lakes and waterways. Trails that explore the edges of lakes and reservoirs include the numerous trails north of Jamestown like the Pipestem Creek Trail, the trail system around Harmon Lake, north of Mandan, the trails adjacent to Lake Sakakawea including Nux Baa Gaa, and the trails at Fort Stevenson State Park.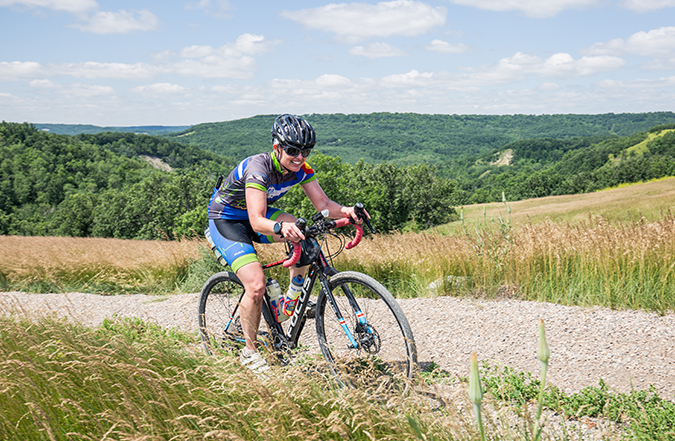 Trails in wooded areas include the Bison Plant Trail near Minot, the Denbigh Experimental Forest west of Towner, and Hankinson Hills Loop Trail near Hankinson. Several state parks feature wooded mountain bike trails like Lake Metigoshe in the forested Turtle Mountains, Turtle River State Park just east of Grand Forks, and Fort Abraham Lincoln on the bluffs overlooking the Missouri River south of Mandan. The Pembina Gorge State Recreation Area offers 24 miles of trails with a mountain bike terrain park at Frost Fire Park. Frost Fire offers the only lift that mountain bikers can take to the top of their runs in the state.
Click here to view our best places to mountain bike!
Bike Sales & Rentals
Need a tune-up, new tires or left your wheels at home?
Local bike shops and clubs are the best for trail tips some, like Dakota Cyclery even offer rentals and transportation services.