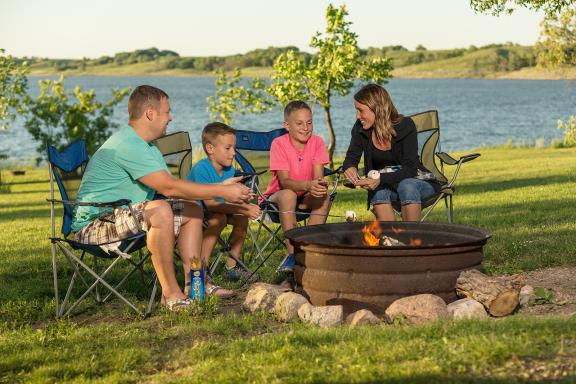 Camp Out in North Dakota
Find your next camping adventure at one of North Dakota's 1,300 campsites.
Whether you're traveling by luxury RV or with a pup tent in the back of the pick-up, camping adventures await at North Dakota scenic and unique campsites.
With one national and 13 state parks and recreation areas, and countless local camping facilities, North Dakota is a great place to camp. There is abundant activity available in every park. Pack the s'mores, sing some campfire songs and keep an eye towards the sky in case the Northern Lights join your party.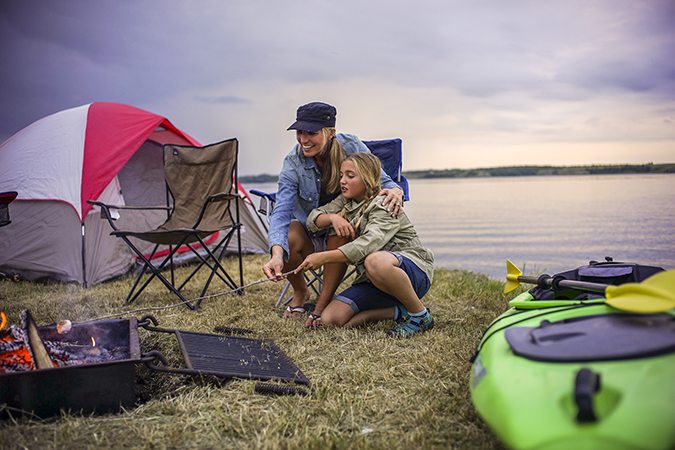 Enjoy pristine peacefulness and beauty of the North Dakota Badlands by camping in Theodore Roosevelt National Park. There's one seasonal campground and two others open year-round.
The North Dakota Parks and Recreation Department offers online reservations for booking campsites.