Adventure camping: Take your pick of a wagon, tent, yurt or tipi
Creative ways to relax and rejuvenate during a stay in North Dakota
North Dakota adventures don't end when the sun goes down. Consider spending a night in a covered wagon, field tent, yurt or tipi to your visit. After an enjoyable day in the great outdoors, sleeping under the stars will add a truly unforgettable element to your destination vacation. Get creative as a way to relax and rejuvenate.
Nomadic Native American tribes on the Northern Plains often lived in tipi villages that could be easily be moved to better hunting grounds as the seasons changed. They also provided shelter from the environment. Campers at Fort Abraham Lincoln State Park near Mandan have the option of staying in two tipis in the campground within the park. Spend the day touring the many historic and recreational sites in Bismarck and Mandan before turning in for a night in an 18-foot tipi alongside the Missouri River.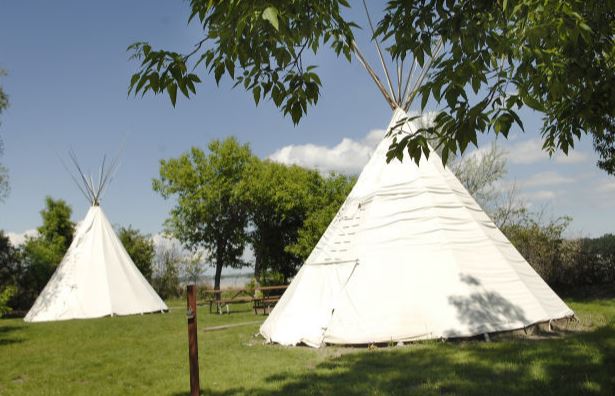 Westward settlement led pioneers overland with all of their possessions in covered wagons. For those now touring in station wagons, Fort Ransom State Park keeps the pioneer spirit alive with the Percheron Wagon, fully equipped with beds, refrigerator, microwave and air conditioning (not just by opening the flap).
The wagon is one of several accommodation options unique to the area's settlement period. The park also offers overnights in the historic Bjorne House, built in 1879, and the two-person Nils Olson Cabin. Explore the scenic Sheyenne River Valley National Scenic Byway or kayak the Sheyenne River with rentals from the state park. Paddle easily knowing your wagon or settler's house under the stars awaits.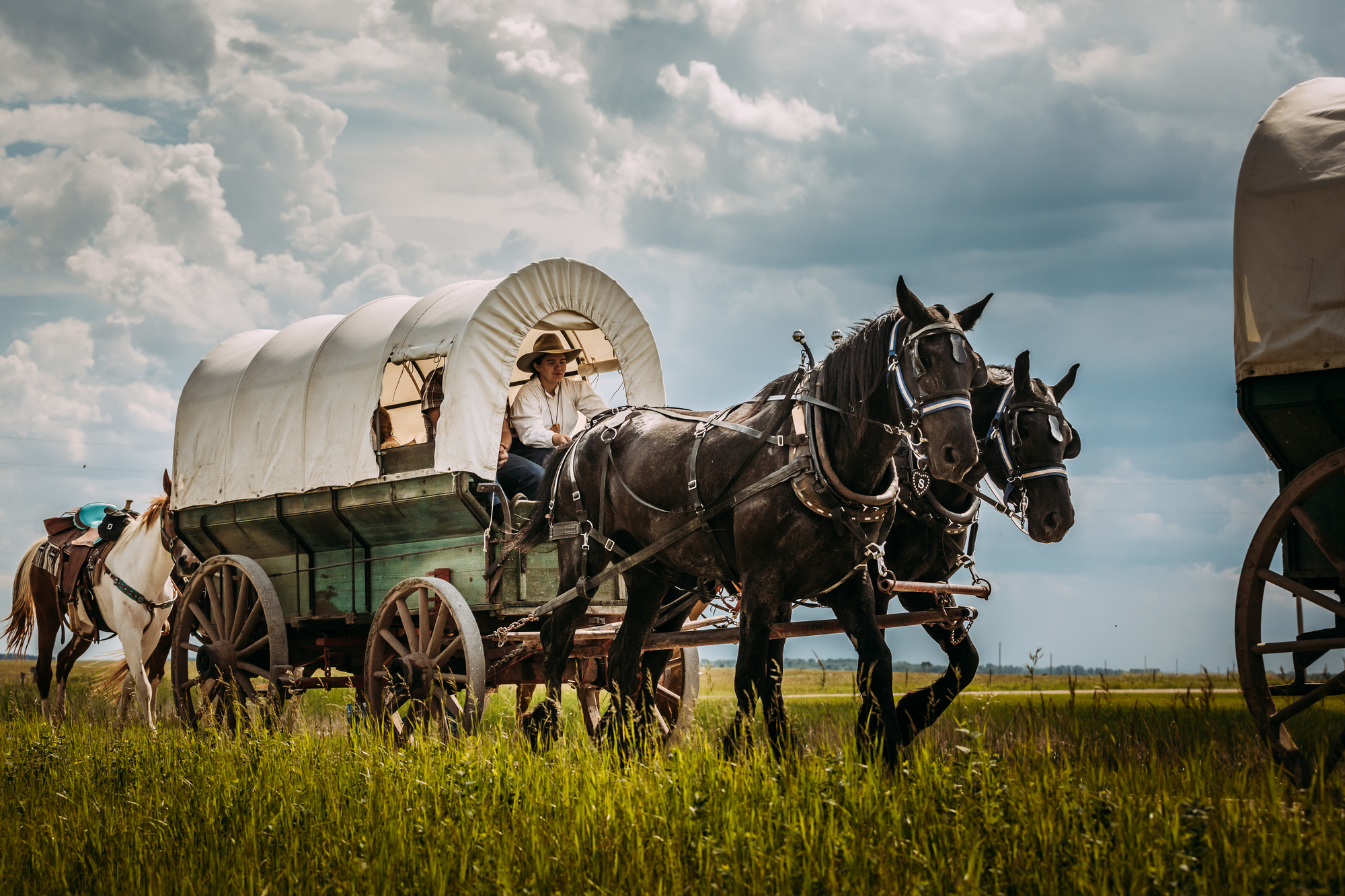 Military personnel on campaigns throughout Dakota Territory provided protection to railroad workers and settlers. Protection for soldiers came in the form of field tents. Modern field tents provide shelter with a luxurious "glamping" feel today at Fort Seward in Jamestown. They include many of the amenities of the 1870s, but hunting for food is as simple as running to the nearby market. With the cooler stocked, head back to camp to experience what it was like at night on the prairie. Add another historical element with a stay before or after June's annual Fort Seward Wagon Train.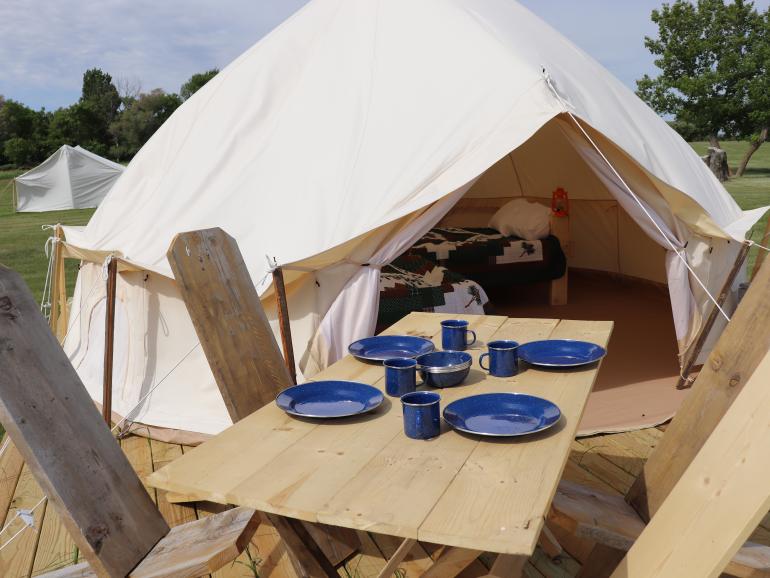 Yurts are traditional lodges still used in some cultures as primary housing. Pretty Point Yurt at Cross Ranch State Park near Washburn is an unforgettable way to end a day of hiking, birding or fishing in the park or exploring nearby Lewis and Clark Expedition sites in Washburn and Stanton. Smaller yurts and cabins are other options within the park and other yurts are located in Fort Ransom and Lake Metigoshe state parks.