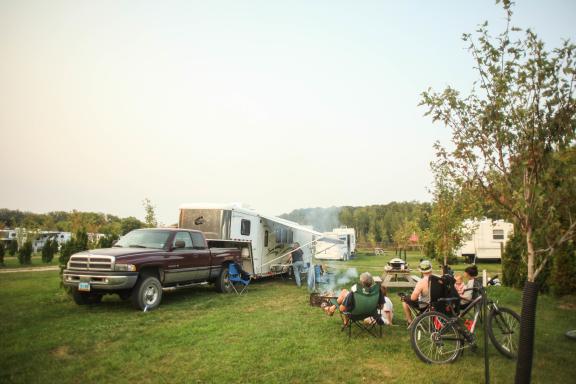 North Dakota RV camping itinerary
Early explorers brought their own lodging with them when they visited North Dakota. Modern explorers do the same thing, only they come here in recreational vehicles of all shapes and sizes. Some rough it, others bring luxury with them. What they all find is adventure from border to border.
This sample daily itinerary will help you navigate the rich heritage and culture that makes North Dakota unique and the friendly hospitality that our people are known for today.  Make sure to bring the family and take part in all North Dakota has to offer.
Click here to download a printable eight-day RV itinerary.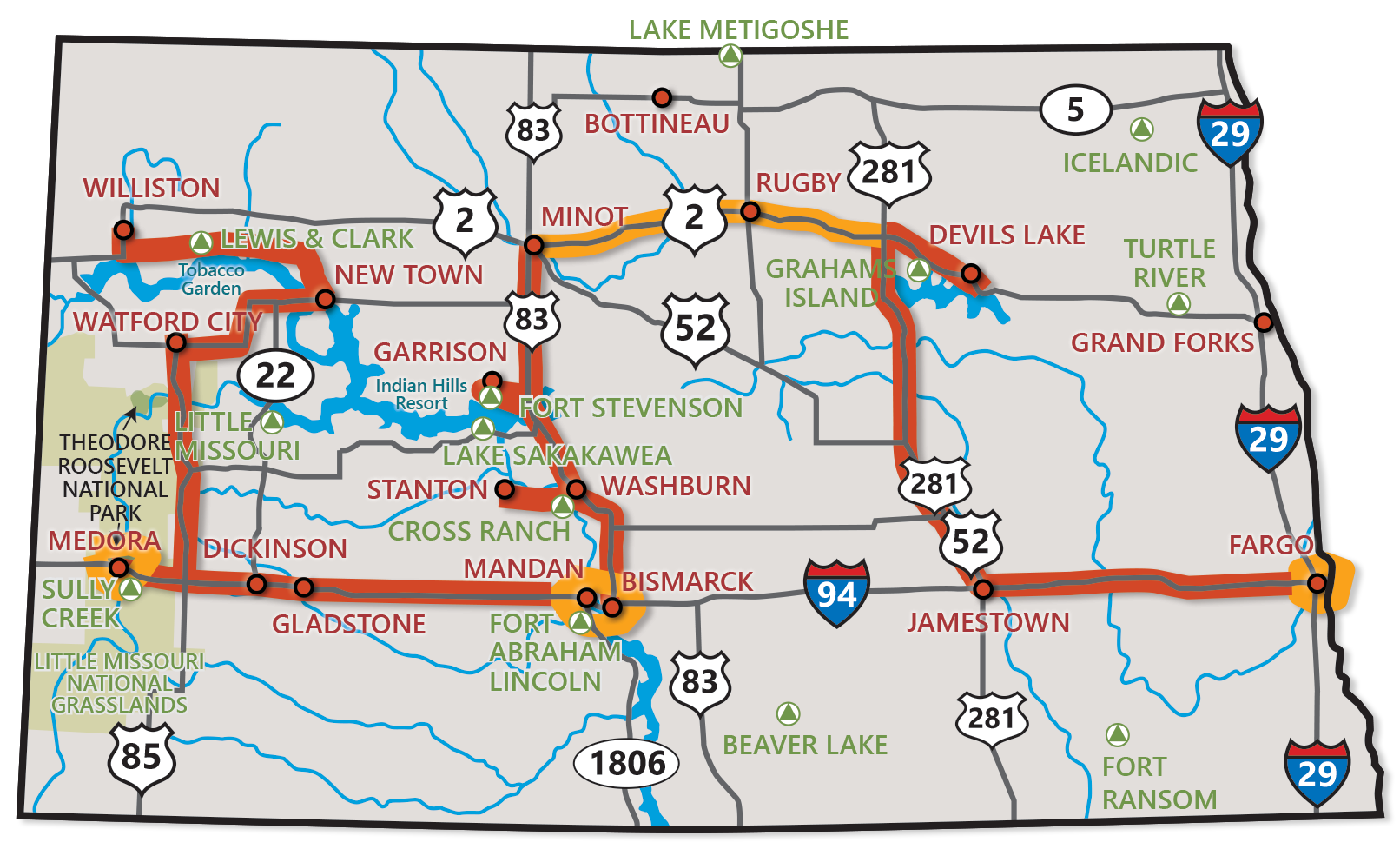 EIGHT-DAY ITINERARY  EAST TO WEST CAMPING  STATE PARKS CAMPING