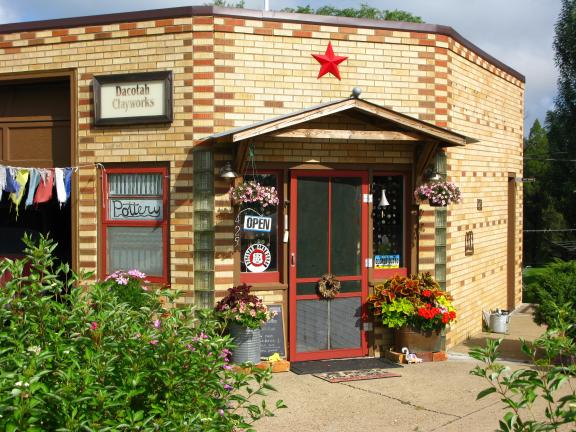 Old Red Old Ten Scenic Byway
It's been said that it's not the destination – it's the journey that matters. Slow down and enjoy the drive along the Old Red Old Ten Scenic Byway, an alternative route paralleling Interstate 94 between Mandan and Dickinson in western North Dakota. This scenic byway system is the perfect way to enjoy that journey with the small towns, unique attractions, authentic experiences and local shops along the way. While a few miles are graveled road, the majority is paved, leading you to open pastures, rolling hills and fertile cropland. Prairie wildflowers, twisted rock formations and wildlife are part of the experience as you travel along the Old Red Old Ten Scenic Byway. Along the way take some time to enjoy aromatic coffee and delicious treats and goodies on "The Coffee Cruise" which features nearly 30 unique coffee shoppes along the Byway.
Begin your byway travel on West Main Street in Mandan, where you can grab some unique eats at Old 10 Bar & Grill such as Pot Roast Egg Rolls and and Clucky Balboa sandwich. Before leaving town, drive south to historic Fort Abraham Lincoln State Park, where Lt. Colonel George Custer lived with his men and wife at the military post before his infamous Battle of the Little Big Horn.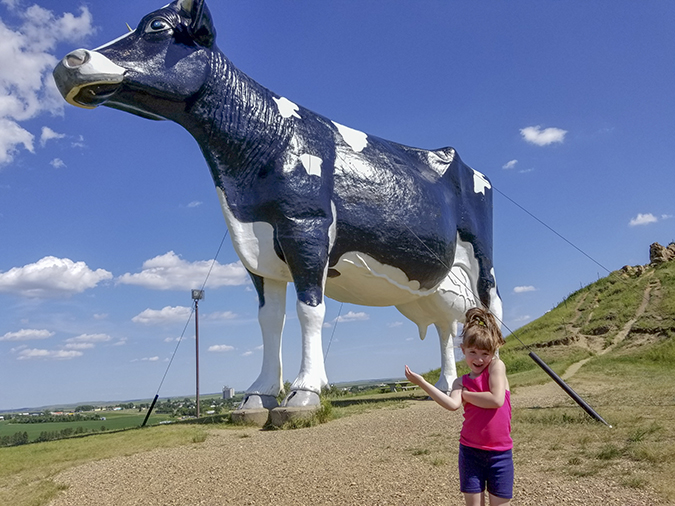 Head west to New Salem, where you can drive up the hill to see the towering Holstein cow statue – the World's Largest Cow – named "Salem Sue." Lit up at night, she stands 38 feet tall and 50 feet long, paying tribute to the dairy industry that once thrived in the area.
A few more miles down the road, pull into Hebron for specialty coffee, decadent desserts and local artwork at Dark Side of the Brew.
You won't want to miss Schnell Recreation Area, where campers, hikers and horseback riders will find an adventure to suit their style. The primitive campsites are well kept and peaceful, surrounded by native prairie grasses, hardwood draws and wildlife-filled habitats.
A few miles further along the byway is Richardton, where you'll discover Assumption Abbey, an architectural wonder built in the Bavarian Romanesque style. Serene fields and woodlands – perfect for an afternoon stroll – surround this house of worship, which is home to Benedictine monks.
End your day in Dickinson, where you'll find an array of unique dining, comfortable lodging, historical experiences, art galleries and museums.
Plan your trip with this interactive map of Old Red Old Ten Scenic Byway.