4 Reasons to Drive Standing Rock National Native American Scenic Byway
The 35-mile-long byway in North Dakota includes stops at Native American sites.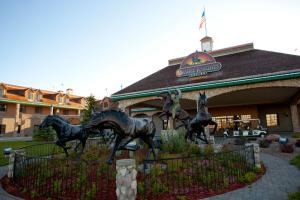 Prairie Knight Casino and Resort
Casino with black jack, reel slots, craps and more, plus 200 guest rooms, including 12 luxury suites. Our 675-square-foot suites have vaulted ceilings and include a sitting room with a 46-inch HDTV, table, desk, bath with double sinks, separate shower, whirlpool tub and king beds. 
7932 Highway 24
Fort Yates, ND 58538
United States
Sitting Bull Burial Site State Historic Site
Sitting Bull (Tatanka Iyotake) died along the Grand River in western Standing Rock on December 15, 1890, and was subsequently buried at Fort Yates, North Dakota. This site is marked and located on the drive into Fort Yates, within one mile of the scenic byway.  The Hunkpapa Lakota spiritual leader's remains were said to have been removed in 1953 to a site across from Mobridge, South Dakota, marked by a stone monument carved by famed sculptor Korczak Ziolkowski. That site is located south of Grand River Casino, three miles off the South Dakota Portion of the byway.
300 Yates St
Fort Yates, ND 58538
United States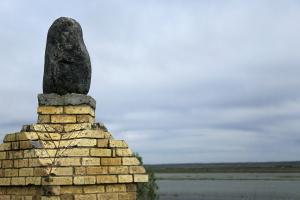 Standing Rock Monument
In the town of Fort Yates overlooking the Missouri is the Standing Rock Monument from which Standing Rock gets its name. According to the legend inscribed on the monument, the stone is the petrified form of a woman and her child. The image became the name for the Indian agency established in 1874.
202 Main St
Fort Yates, ND 58538
United States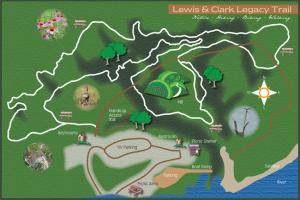 Lewis and Clark Legacy Trail
The Lewis and Clark Legacy Trail, located at Prairie Knights Casino and Resort's marina features three 1-mile primitive nature trails overlooking beautiful Lake Oahe. Signage is located along the trails identifying plant species and their traditional Native American uses.
7932 ND-24
Cannon Ball, ND 58528
United States