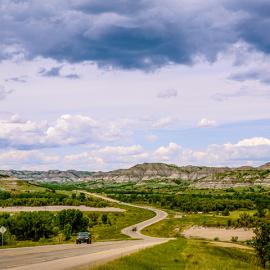 5 Stops on the Killdeer Mountain Four Bears Scenic Byway
Take a 64-mile drive on Highway 22 and Highway 23 from Manning to New Town.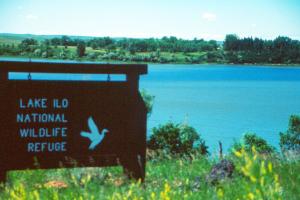 Lake Ilo National Wildlife Refuge
Between Killdeer and Dunn Center, Lake Ilo National Wildlife Refuge contains 4,034 acres of prairie, grasslands and wetlands. Popular activities include birding, hiking, photography and general wildlife observation.
Killdeer Mountain Battlefield State Historic Site
Killdeer Mountain Battlefield State Historic Site commemorates a battle fought on July 28, 1864, between troops commanded by General Sully and a gathering of Teton, Yanktonai, and Dakota (Sioux) Indians. Set against the scenic backdrop of the Killdeer Mountains, a sandstone slab monument and flagpole mark part of the battlefield.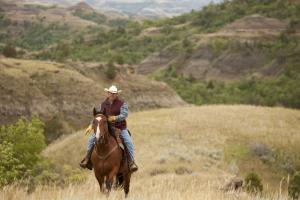 Little Missouri State Park
Wind, water and sand ... these components sculpted North Dakota's wildly rugged Little Missouri Breaks Country. Called "Mako Shika" or "where the land breaks" by the Sioux, these unusual land formations offer the state's most awe-inspiring scenery. Backpacking and horseback riding on the park's over 47 miles of trails are popular activities.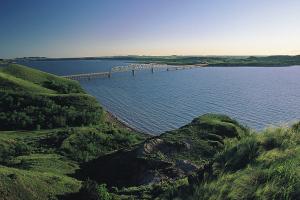 Crow Flies High Butte
This scenic overlook just west of New Town provides views of Four Bears Bridge and Lake Sakakawea. During period of low water, glimpses can be seen of the town of Sanish, now covered by Lake Sakakawea.
Three Affiliated Tribes Museum
Museum serves as heritage center to display and preserve history and culture of the Mandan, Hidatsa and Arikara people.