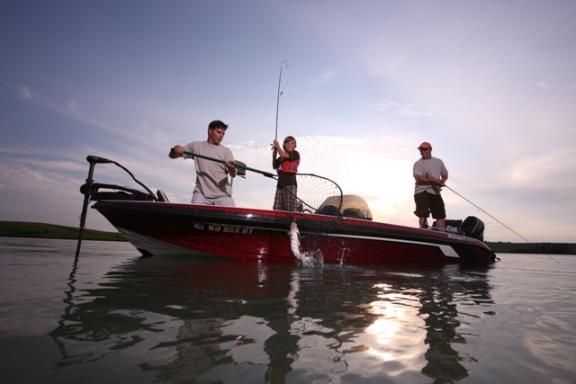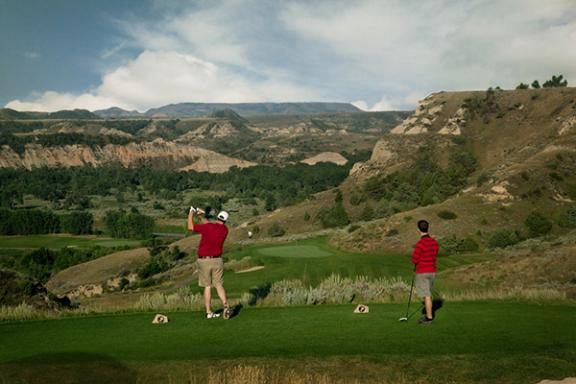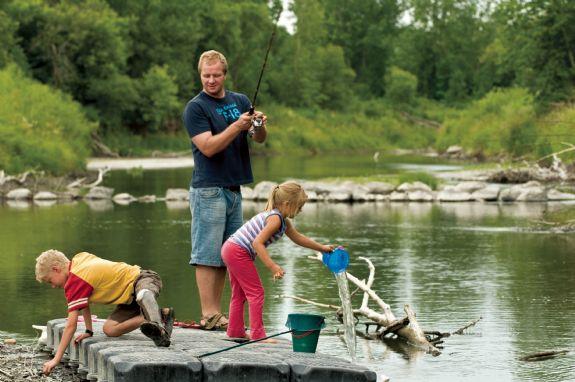 7 legendary activities to enjoy with dad in North Dakota
Create a lasting memory with a fantastic Father's Day outing.
Take in America's favorite pastime, admire a car from the good ol' days or play a round of golf. Try one of these seven unique ways to let dad know you enjoy spending time with him.
Tee it up
North Dakota has more golf courses per capita than any other state - 116 nine- and 18-hole golf courses, to be exact. Treat dad to a wide variety of golf courses from black sand bunkers to rolling prairies and valley to challenging links. He is sure to find one to fit his game. Weave a piece of history into your golf trip by hitting the Lewis and Clark Golf Trail and stopping at North Dakota attractions along the way.
Show dad a great time
Does dad reminisce about what "going to a show" was like when he was a kid? Take him down memory lane by enjoying a small-town movie theater like the Roxy in Langdon or the Kenmare Theatre. He might also appreciate the live varieties kicking off the summer, like the Medora Musical and Frost Fire Summer Theatre. No matter what you choose, the buttered popcorn will be at your fingertips.
Take in a ballgame
Dad got it all started, playing catch in the back yard, throwing batting practice and coaching your little league team. Nothing is as special as taking dad to a ballgame and buying him a hot dog and something to drink. Catch "Fargo-Moorhead RedHawks" fever or cheer for your favorite local amateur softball team at a diamond near you. Swing in and enjoy a game this summer.
Stay fit
Ready, set, go! How many times did you hear that phrase growing up? Take dad with you to Bike the Border in Mohall, take it to the extreme with END Racing in Grand Forks or simply take a hike on one of the many trails in North Dakota. That might be just the inspiration he needs to live a healthier lifestyle. To cap off the experience, spend a night under the stars.
Let's go fishing
If you can't remember the last time dad took you fishing, or you took dad out, it's been too long. Whether you're shore fishing at your favorite fishing hole or trolling Devils Lake or Lake Sakakawea, few things are as relaxing as a summer day with a line in the water and dad telling fish stories.
Find your sense of adventure
Where is your sense of adventure? Escape to the Maah Daah Hey Trail where a person – dad included - can leave the day-to-day grind of the working world behind for an epic ride. Maybe it's on the water in a canoe or kayak. Grab your tent and disappear for a couple of days and nights in the Rendezvous Region. Feeling adventurous yet? Take dad on an off-road excursion through the Turtle Mountains where you can both be kids again and experience the road less traveled together.
Things that go VROOM. . . .
Dad's has always been impressed with a hot set of wheels, so take him to see the hottest wheels around at the local speedway.