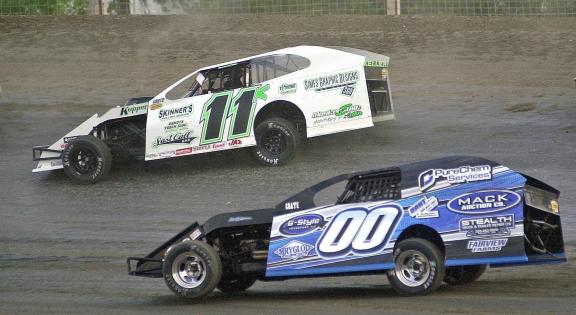 Get in the Fast Lane with North Dakota Auto Racing
Cheer on some of the country's best auto racers at North Dakota's high-energy speedways.
Loyalty runs deep in the pits and in the stands as drivers hit the tracks for another season of auto racing. Your loyalty may lie with a sprint car team in Grand Forks or a WISSOTA modified legend in Mandan. Regardless of the track or the driver, the rumble will be the same when ladies and gentlemen start their engines. Spring through fall, you'll find supreme auto racing in several North Dakota cities.
Check out these speedways for the next big race:
Thunder Mountain Speedway - Bottineau
Southwest Speedway - Dickinson
Devils Lake Speedway - Devils Lake
Forks Karting Speedway - Grand Forks
River Cities Speedway - Grand Forks
Jamestown Speedway - Jamestown
Sheyenne River Speedway - Lisbon
Dacotah Speedway - Mandan
Nodak Speedway - Minot
Dakota Flat Track - Minot
Geographical Center Speedway - Rugby
Red River Valley Speedway - West Fargo
Williston Basin Speedway - Williston
Tri-County Speedway - Wishek