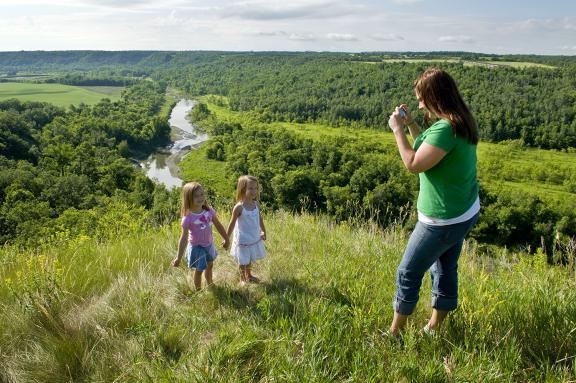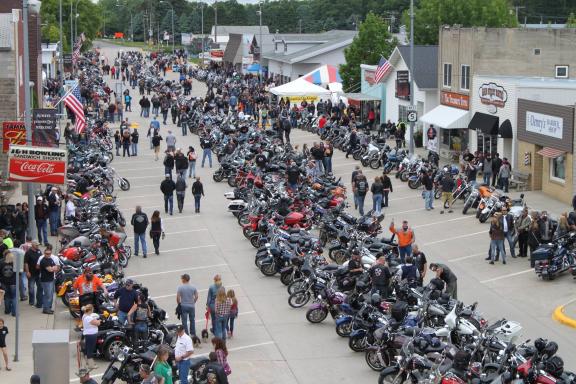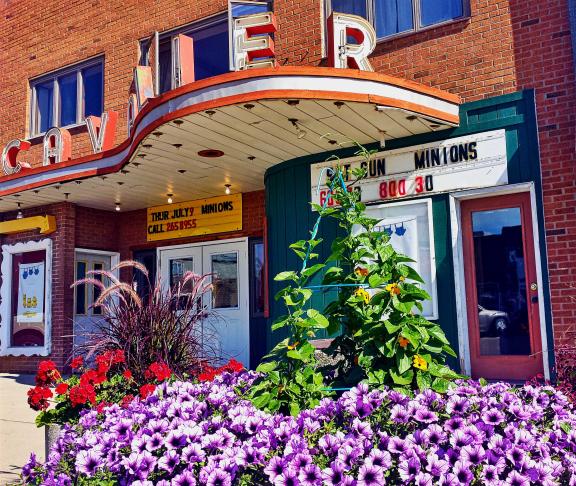 Four Seasons, Many Reasons to Visit the Rendezvous Region
Embodying the wild and scenic spirit of the Rendezvous Region, Cavalier rests in North Dakota's northeast corner, bordering Canada and Minnesota. The welcoming community of 1,300 is brimming with small town charm, history and natural beauty.
The region offers up exciting options for every season.
Click here for more things to do
Spring/Summer
• ATV, hike, or bike the 12-mile loop in Pembina Gorge State Recreation Area. 
• Canoe down the Pembina River and maneuver the only Class 1 rapid in North Dakota. 
• Boat, swim, or fish on 181-acre Lake Renwick.
• Set up camp at Icelandic State Park and explore the area's homesteading roots at the Pioneer Heritage Center. Choose from 160 sites and enjoy the north shore of Lake Renwick.
• Attend a Frost Fire Summer Theater performance.
• Rev up your motorcycle at the Cavalier Motorcycle Ride-In.
• Dance and worship at Off The Charts Music Festival.
• Step into history at the extensive Pembina County History Museum.
• Enjoy recreation tourism on the Annual Svold ATV Fun Run that will take you on private trails and the Scenic Byway. 
Fall
• Hike three miles of shaded forest trails in Gunlogson State Nature Preserve where you'll spot woodpeckers and rare flora.
• Golf at the Cavalier Country Club & Walhalla Country Club. Both deliver nine holes with stunning fairways and occasional wildlife sightings.
• Participate in a fossil dig in the Pembina Gorge near Walhalla.
• Discover the 22-mile Rendezvous Region Scenic Backway where the banks of the Pembina River twist along the gorge's steep and dramatic river valleys.
• Relive the area's farming past at the annual Pioneer Machinery Show.
Winter
• Grab a bucket and enjoy ice fishing at Lake Renwick.
• Downhill ski and snowboard at Frost Fire Ski Area (**Due to major malfunctions with the current snowmaking system Frost Fire Park WILL BE CLOSED for skiing and snowboarding during the 2022-2023 winter season.**)
• Try snowshoeing or cross country skiing at Icelandic State Park and the City of Cavalier Nature Trail.
• Check out the Northeast North Dakota Snowmobile Trail (423 total miles with connections to Manitoba & Minnesota)
• Spend an afternoon diving into the region's rich history at the Pembina State Museum.