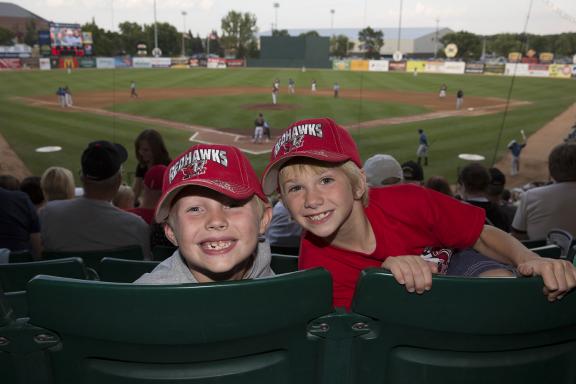 Cheer on North Dakota's Sports Teams
Something for sports fans year-round in North Dakota
There are two types of year-round sports in North Dakota: participant and spectator. In one, you get out into the great outdoors and bike, hike, kayak and more. In the other, you pick your seat and settle in for an enjoyable evening watching your favorite team play. North Dakota's high schools and colleges feature baseball and track in the spring, football and volleyball in the fall and basketball, wrestling and hockey in the winter.
The lineup is limited only by where games are being played and they are being played throughout the state in the fall. Friday nights are reserved for high school football - from small-town 6-man to Class AA in the state's larger cities - and most other nights for girls volleyball. Saturdays belong to colleges like NCAA FCS national football champion North Dakota State and the University of North Dakota, plus other NCAA Division II, NAIA and junior college teams. Consider watching games at these great locations.
In October, junior hockey teams and the powerful UND Fighting Hawks hockey teams hit the ice. The Fargo Force of the United States Hockey League and the Bismarck Bobcats and Minot Minotauros of the North American Hockey League share ice time with local high schools through the winter.
Be a part of the action in North Dakota. Pound on the glass, cheer on a touchdown and feel each step before the slam dunk.
Sports teams in North Dakota
American Association Baseball
RedHawks Baseball - Fargo
Northwoods League Baseball (College summer league)
Bismarck Larks - Bismarck
Expedition League Baseball (College summer league)
Badlands Big Sticks - Dickinson
Sabre Dogs - Minot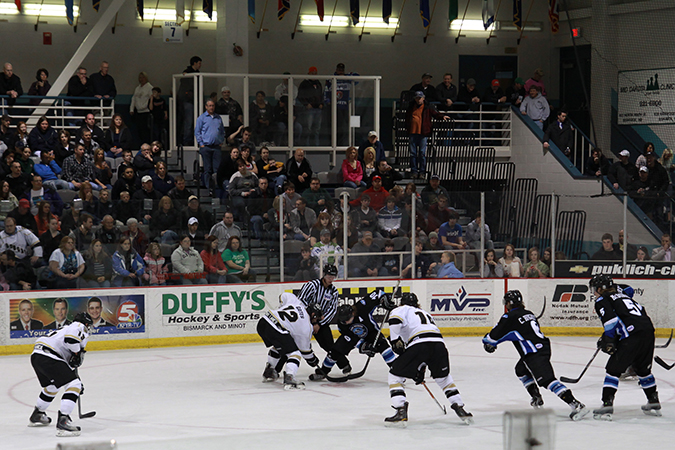 NAHL Hockey
Bobcats Hockey - Bismarck
Minot Minotauros - Minot
USHL Hockey
Fargo Force - Fargo
Champions Indoor Football
Bismarck Bucks - Bismarck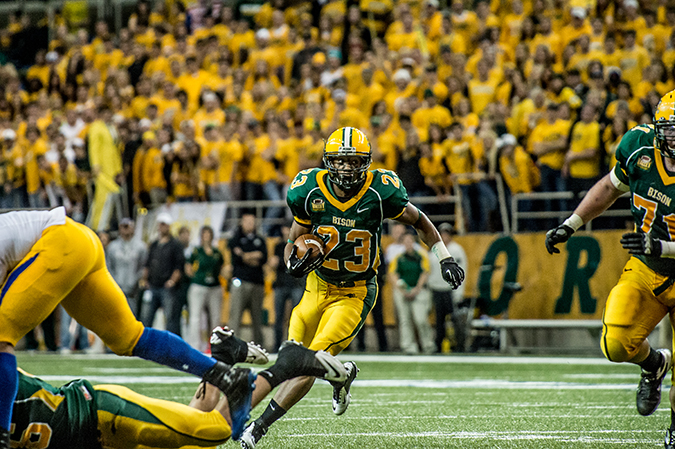 North Dakota college teams also have a popularity (and rivalry) with a great fan base.
North Dakota State University - Fargo
University of North Dakota - Grand Forks
Bismarck State College - Bismarck
University of Mary -Bismarck
Dakota College - Bottineau
Lake Region State College - Devils Lake
Dickinson State University - Dickinson
Trinity Bible College - Ellendale
University of Jamestown - Jamestown
Mayville State University - Mayville
Minot State University - Minot
Valley City State University - Valley City
North Dakota State College of Science - Wahpeton
Williston State College - Williston