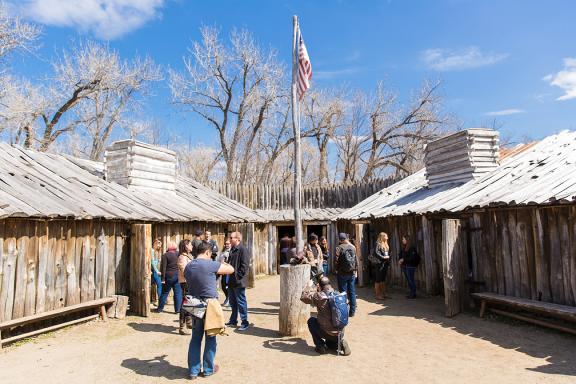 Take a North Dakota Education Vacation
Learn new skills and discover new cultures with these educational vacation ideas.
There are many ways to learn and some people have taken to travel as a way to educate their children and themselves about the world around them. If you're seeking a vacation experience with hands-on activities, opportunities to learn new skills and chances to truly discover new cultures, a North Dakota education vacation is for you.
North Dakota visitors can learn about the state's varied culture and heritage. Get out of your cars and tour buses and into fields, kitchens and canoes. Education vacations cater to groups or individuals looking to combine learning new skills with fun and adventure. Create your own customized experience in a variety of areas like agriculture, Native American studies, art, birding, immigrant cultures of North Dakota, living history and paleontology.  
With an education vacation or just a long weekend traveling around the state, you can immerse yourself in an experience that's much more doing than seeing.
Examples of education vacations include: