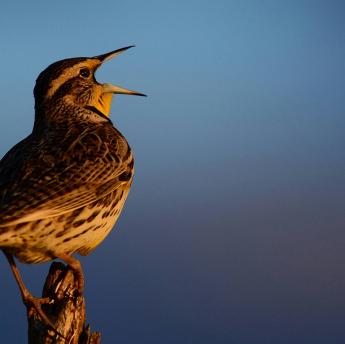 Birding in North Dakota
North Dakota's location on the Northern Plains makes it a gathering place for hundreds of bird species. The Central Flyway through central and eastern North Dakota is like an interstate for migrating waterfowl making their way to and from breeding grounds in the spring and fall. Many simply stay put when reaching our many lakes and rivers. Four distinct seasons and many different habitats attract other smaller and sometimes rare species. Click here for Birding experiences.
CENTRAL FLYWAY
North Dakota is smack dab in the middle of the Central Flyway, making it a top destination for millions of birds. The action-packed spring migration season provides astounding opportunities to see birds in their natural habitat, boasting beautiful breeding plumage. North Dakota has 63 national wildlife refuges - more than any other state. Many refuges have infrastructure like visitor centers, auto routes and photography blinds.