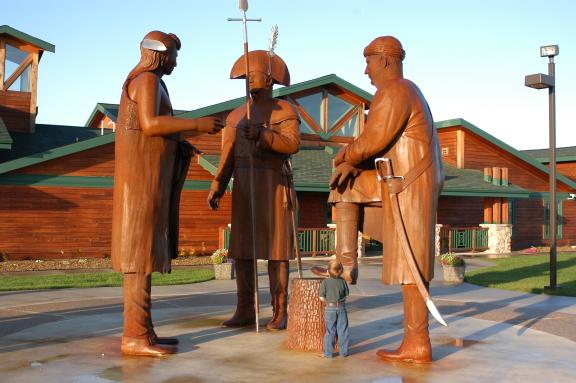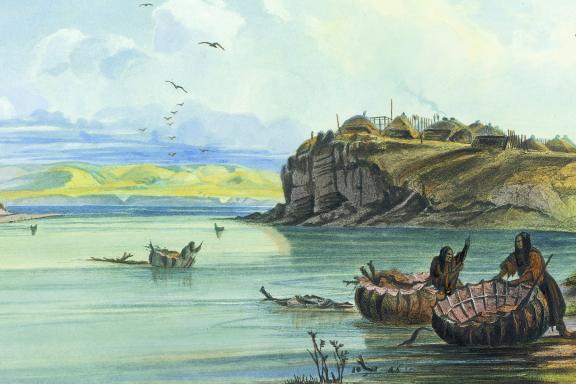 Take a Historic Tour on the Sakakawea Scenic Byway
Step back more than 200 years on the Sakakawea Scenic Byway, from Washburn to Stanton. Retrace the route of explorers Lewis and Clark, Sakakawea and the homeland of the native peoples who welcomed the expedition here in 1804.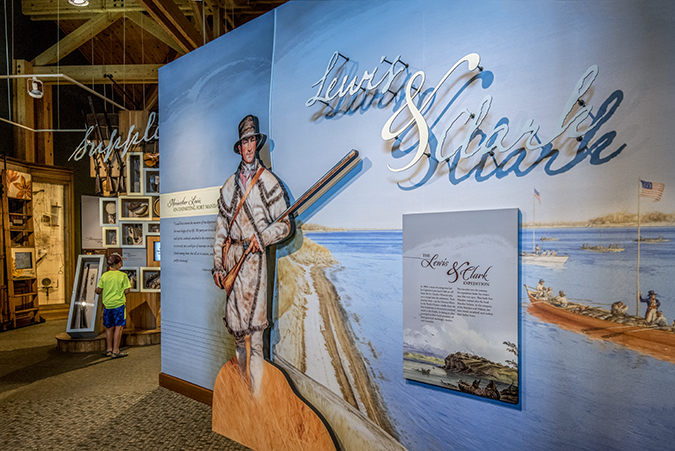 Beginning in Washburn, you'll find one of the most remarkable Lewis and Clark museums in America, the North Dakota Lewis & Clark Interpretive Center, revealing in dramatic detail the time the expedition spent here (more than any other location on the trail) at Fort Mandan among the Mandan and Hidatsa. Interactive exhibits are kid-friendly and the most complete collection of expedition-era artifacts anywhere in the world are presented with a Thomas Jefferson "Age of Enlightenment" theme. Art galleries showcase the center's own extensive collections along with traveling exhibits.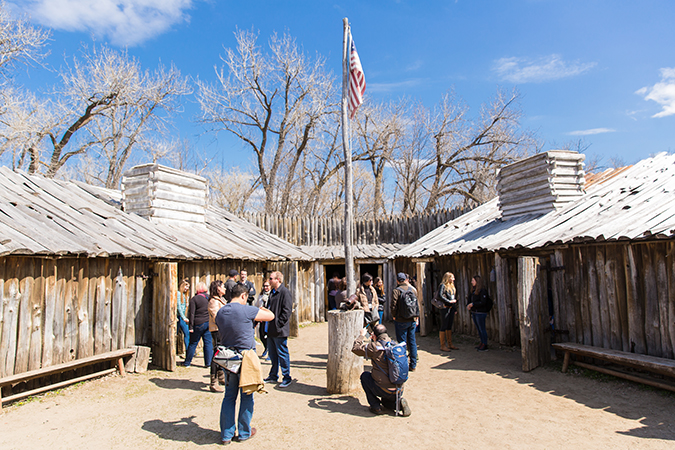 Nearby, a fully furnished Fort Mandan replica is included in your Lewis & Clark tour. Trained interpreters explain the contents of each room and a forested park with a playground and walking trail along the Missouri River is part of the complete Fort Mandan adventure.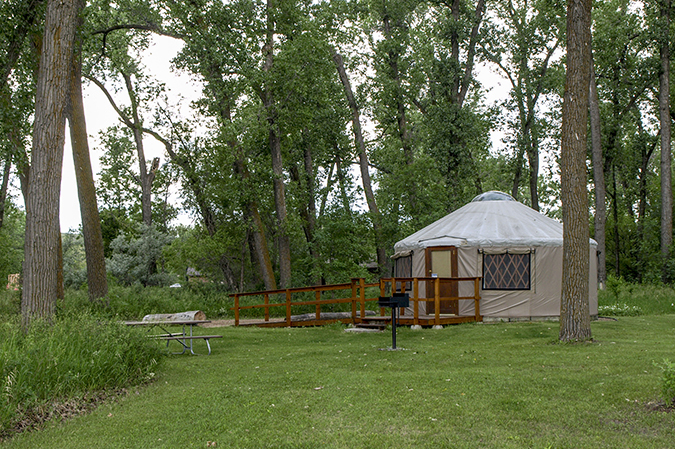 Crossing the Missouri River on ND 200A, you'll find Cross Ranch State Park, carved out of an ancient forest of cottonwoods, with a modern visitor center and camping spaces, plus log cabins and yurts for rent. The adjacent Cross Ranch Preserve of The Nature Conservancy includes a herd of majestic bison.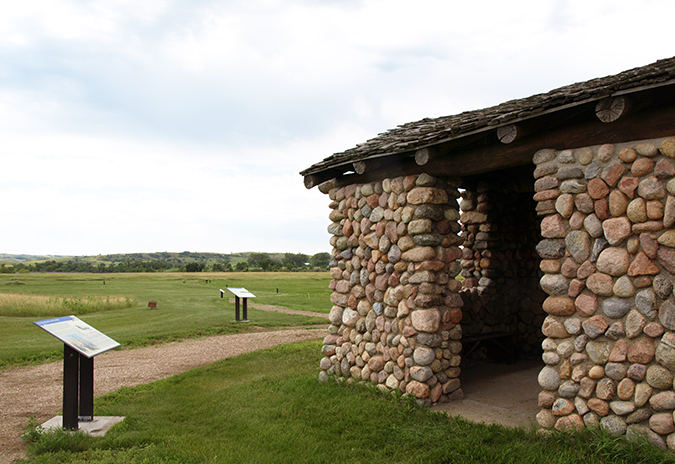 Venturing west, you'll discover Fort Clark State Historic Site, offering a self-guided tour of a fur-trading outpost. Explore the remnants of the fort's foundation and other evidence of this exciting time of commerce. Follow in the footsteps of artists George Catlin, Karl Bodmer and John James Audubon along the Missouri River.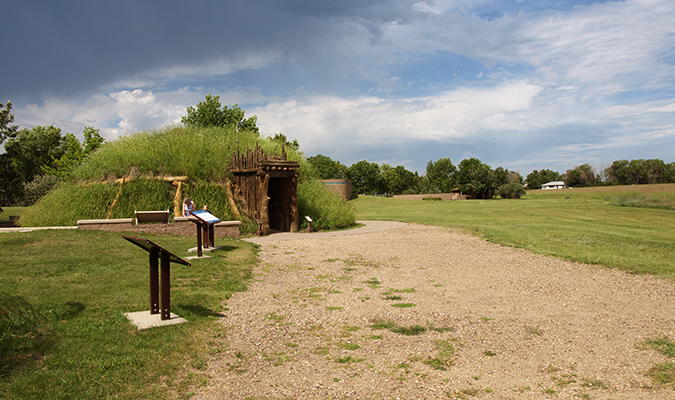 Finally, you'll arrive at another crown jewel of the byway - Knife River Indian Villages National Historic Site. Walk among the archaeological remains of the Mandan and Hidatsa villages, including the very home of Sakakawea. Enjoy a fascinating film, "Buffalo Bird Woman," in the visitor center and drink in the beauty of this special cultural heritage site.