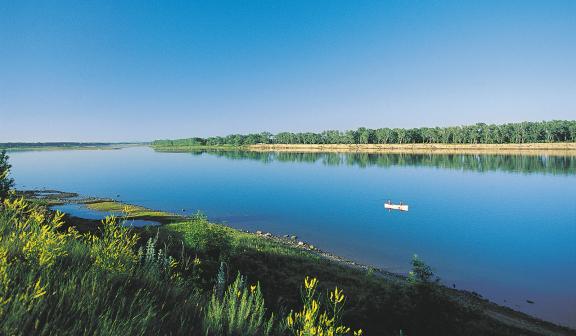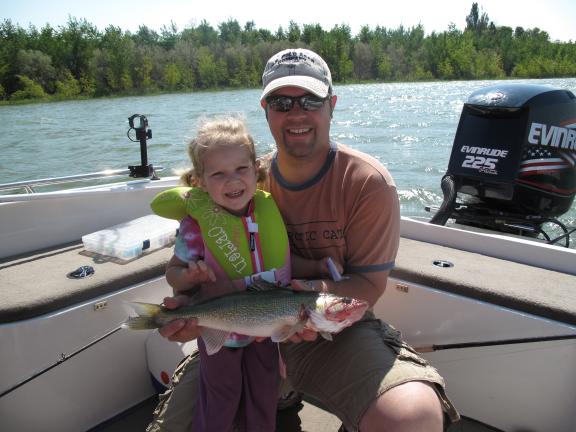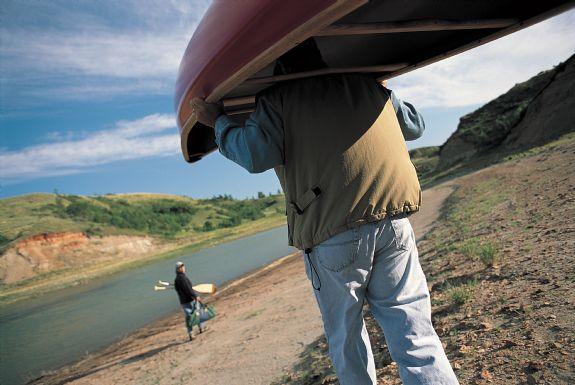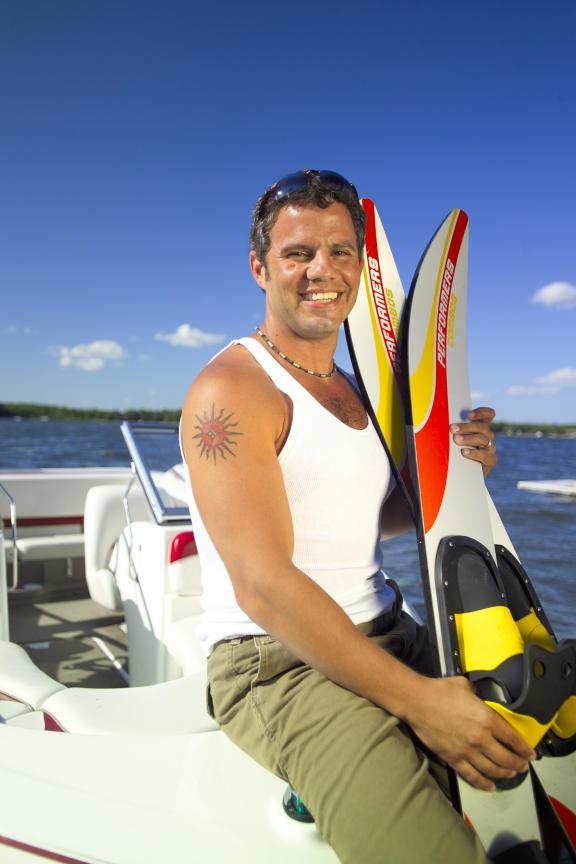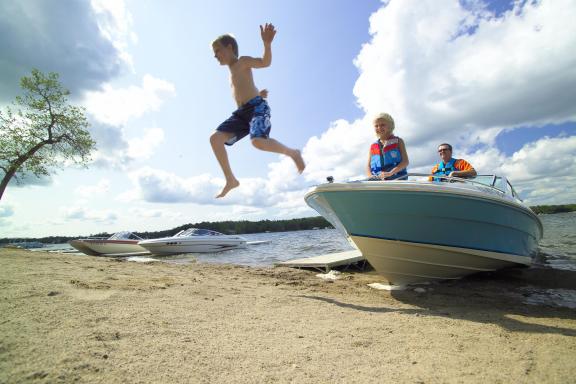 Make a splash in North Dakota
Water recreation is one of the coolest (literally) ways to enjoy summer in North Dakota
If your idea of a good time is more than sitting around with your feet dangling in the kiddie pool, then get out and enjoy some real fun on the water in North Dakota. Lakes - large and small - dot the landscape and rivers cut recreational swaths across the state. You won't have to look far to find a friendly body of water in which to take a dip.
Lake and Rivers
North Dakota's lakes and rivers offer adventure for any water enthusiast. Whether your sport is paddling, sailing or pontooning, you'll find excitement here.
Confluence Canoe Trail This 9-mile canoe adventure near Williston is on one of the longest rivers in the US. 800-615-9041, visitwilliston.com

Devils Lake Anglers feast on walleye, pike, perch and many other species while recreational boaters soak up sun. 800-233-8048, tourism.devilslakend.com
Jamestown Reservoir Boat launches, picnic shelters, swimming beaches, walking and biking trails. 701-251-9145, http://discoverjamestownnd.com/
Lake Ashtabula Water activities along the North Country Trail near Valley City. https://www.recreation.gov/camping/gateways/165
Lake Metigoshe Only miles from the Canadian border near Bottineau, this is water recreation with an international flavor. parkrec.nd.gov
Lake Oahe South of Bismarck on the Missouri River, Lake Oahe flows into South Dakota.
Lake Sakakawea Lake Sakakawea is one of the largest man-made lakes in the US, with more shoreline than the state of California. 701-654-7411, Lake Sakakawea.
Lake Tschida West of Bismarck, the lake was created by the Heart Butte Dam. 701-584-2201, laketschida.com  
Little Missouri River North Dakota's only designated State Scenic River offers canoeists a chance to revel in Badlands splendor. parkrec.nd.gov
Little Muddy Canoe Trail A 6-mile canoe trail on the Little Muddy River, east of Williston. 800-615-9041, visitwilliston.com
Missouri River Flowing from our western border through central North Dakota, the Missouri offers a scenic route to canoeists following the path of Lewis & Clark. 701-654-7411, parkrec.nd.gov
Mouse (Souris) River Bordered by three national wildlife refuges, this north-central waterway is a haven for North Dakota wildlife species. Two refuges have canoe trails varying in length from three to 13 miles. parkrec.nd.gov
Pembina River A scenic river meandering through miles of lush, unbroken forest in northeastern North Dakota. parkrec.nd.gov
Red River Canoe through the heart of the Red River Valley along the eastern boarder, passing bountiful farmland, bottomland forest and tall grass prairies. riverkeepers.org
Sheyenne River A gentle river winding through varied terrain in eastern North Dakota. - See more at: https://www.ndtourism.com/articles/adventures-north-dakota
Water Activity Providers
Want to get on the water but didn't pack a canoe? Find what you need to create an adventure without the hassle.
Dakota Canoe and Kayak Rentals Linton. Experience the Missouri River like Lewis & Clark did centuries ago. Shuttle service available. 701-321-1804
Dakota Waters Resort Beulah. Full-service resort on Lake Sakakawea offers daily and hourly boat rental and guide services. 800-473-5803 dakotawatersresort.com

Lund's Landing Ray. Full-service resort on Lake Sakakawea with charter boat tours and boat, kayak and canoe rentals. Summer: 701-568-3474; winter: 701-641-0175
Missouri Kayak Adventures Bismarck. Kayak the Missouri River and Lake Sakakawea with rentals, guided tours and shuttle services. 701-426-1953, missourikayakadventures.com
North Dakota State Parks Great canoeing opportunities and canoe and kayak rentals are available at Cross Ranch, Lake Metigoshe, Lewis & Clark and Fort Ransom State Parks. 701-328-5357, parkrec.nd.gov
Woodland Resort Devils Lake. This full-service resort offers boat rentals and guide services on the shores of Devils Lake. 701-662-5996, woodlandresort.com