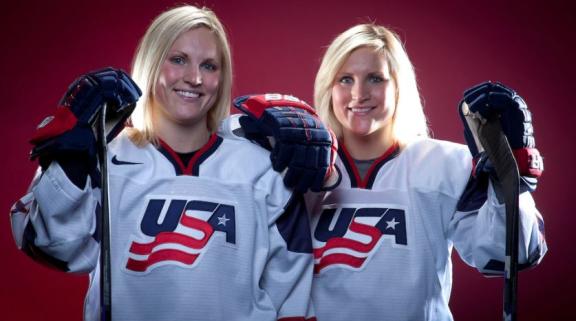 North Dakotans Golden at Olympics
Lamoureux twins play key roles in USA hockey gold medal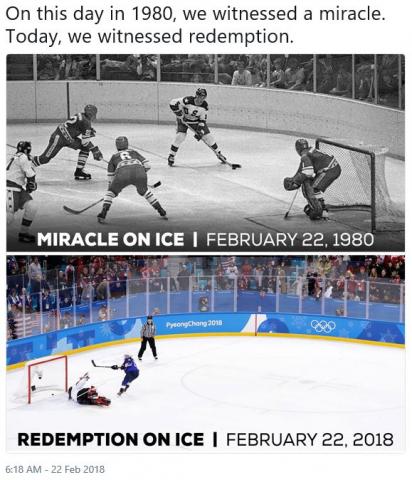 North Dakota sisters Jocelyne (Davidson) and Monique (Morando) Lamoureux of Grand Forks are finally golden. Each scored a goal on Thursday to lift the United States over Canada 3-2 in a shootout in the gold medal game at the Olympic Winter Games in PyeongChang, South Korea. Jocelyne's goal in the sudden-death shootout - 38 years to the day of the U.S. men's hockey team's Miracle on Ice - snapped Canada's streak of four straight gold medals. Just like the men's miracle, this win, too, snapped a 20-year gold-medal drought by the U.S., which last won gold in 1998.
Jocelyne, who set an Olympic record with goals six seconds apart against the Russian team in a pool-play game earlier in the tournament, finished the Games with four goals and an assist. Monique scored late in the third period to send the game into overtime. She had two goals and an assist in the tournament.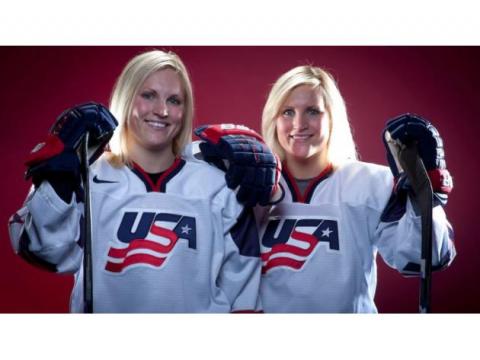 Jocelyne has called the shot she used in the shootout "Oops I did it Again."
The "hockey twins," are graduates of the University of North Dakota where they skated for most of their collegiate career. Jocelyne amassed 125 goals and 160 assists in 149 games. Monique had 113 goals and 152 assists in 149 games.
If the name is familiar to you, the twins are already silver medalists from the 2010 and 2014 Winter Olympics. They are all-time leading scorers in the WCHA. And they hail from a family of six siblings who all play hockey at an elite level. Sports Illustrated even published a piece about the legacy of the Lamoureux family, called: The House of Hockey.
The sisters were the only North Dakota athletes competing in the Winter Games. North Dakota native Shawn Olesen went to PyeongChang to make ice for Olympic curlers.