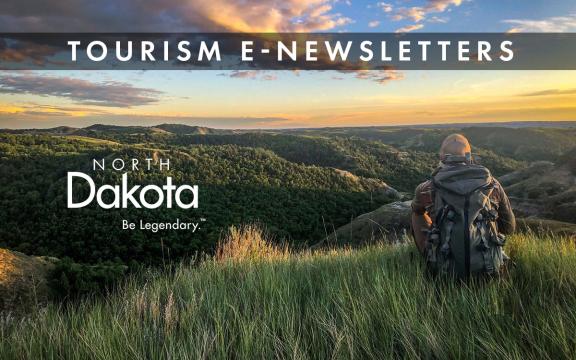 North Dakota Tourism E-Newsletters
Keep up with the latest on tourism in North Dakota
In an effort to streamline, avoid duplication and email overload, the Commerce and Tourism Industry newsletters have been transitioned to one bi-monthly newsletter as of January 2022.
Sign up for the Commerce newsletter if you would like to keep receiving travel and tourism industry updates and information. When you sign up you will have the option to choose additional topics of interest.
North Dakota Commerce's E-Newsletter will be distributed every two weeks to those who subscribe to the service. It will also contain information helpful in planning, best practices and upcoming events to help you promote your tourism offering. 
Contact Amy Schmidt, to be added to the mailing list!
December 28, 2021 (final newsletter)
December 14, 2021
November 30, 2021
November 16, 2021
November 2, 2021
October 20, 2021
October 5, 2021
September 21, 2021
September 8, 2021