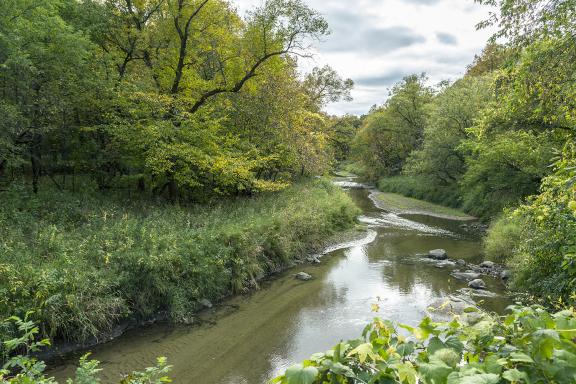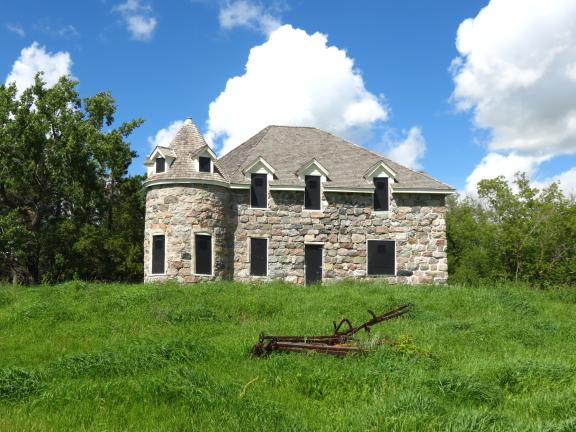 Turtle Mountain Scenic Byway
Quiet marshes, charming pastures, clear lakes and dense woodlands — the landscape along Turtle Mountain Scenic Byway is as varied as it is picturesque. The route begins three miles north of Rolla to St. John and continues west on County Highway 43 to State Highway 281, then back onto State Highway 43 until it ends State Highway 14.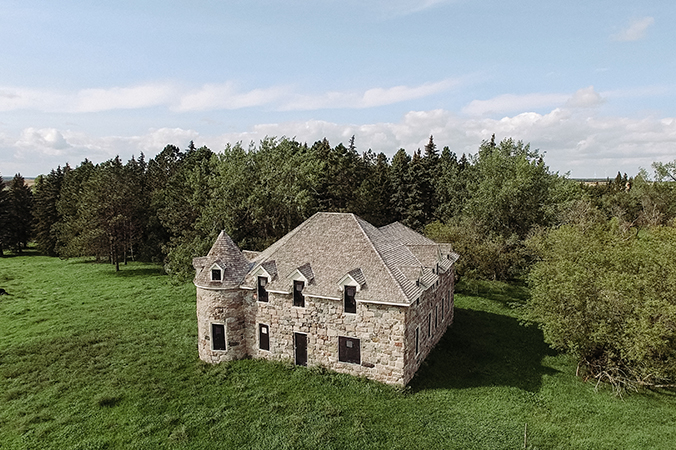 Near the beginning of the byway – on Highway 30 between Rolla and St. John – you'll see Coghlan Castle, an early 20th century castle made from local limestone, sandstone and granite. The home is located on private property, but it is visible from the roadway. While traveling the byway, make sure to stop in historic St. John, one of the oldest cities in North Dakota. While there, enjoy the Martineau House, which serves as the Turtle Mountain Scenic Byway visitor center and the Rollette County Historical Society, for a taste of culture and history.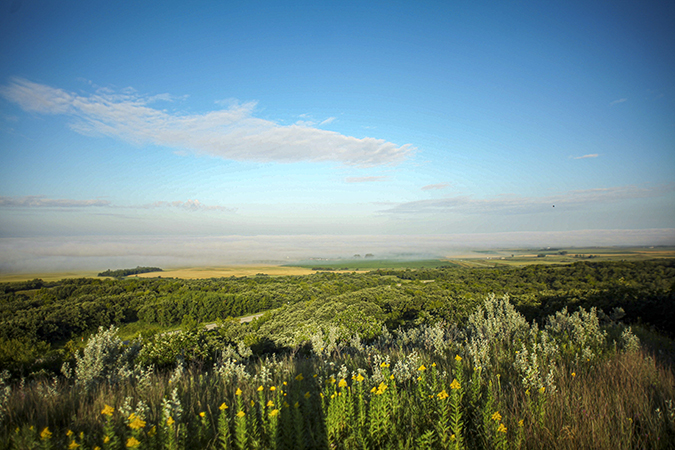 Flanked on both sides of the byway by a speckling of peaceful ponds and lakes, the Turtle Mountain area offers ample opportunities for boating, fishing and spotting wildlife such as deer, elk, moose, turkey and waterfowl. Take in the lush surroundings as you pass through Wakopa Wildlife Management Area, where primitive camping and boating launches offer a rustic wilderness experience.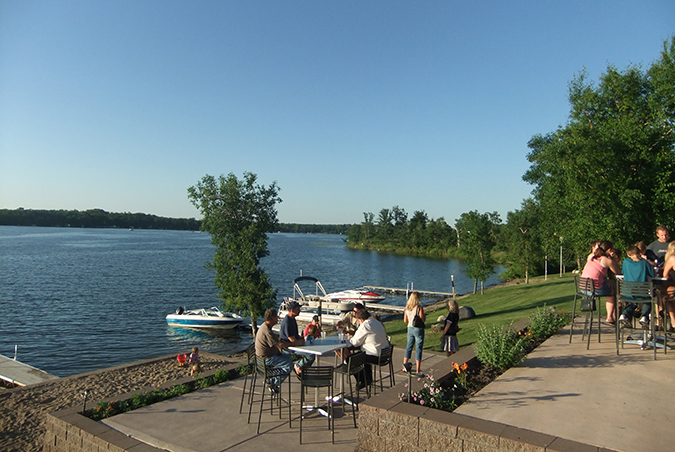 For more modern camping conveniences, continue on to Lake Metigoshe State Park, offering more than 1,500 acres of outdoor recreational activities. Pitch a tent in one of the campsites, bring an RV or rent one of the cabins or group dormitories as your home base, and spend your days picnicking, fishing, kayaking or hiking the three-mile Old Oak Trail. During winter months, this park also offers an array of snow activities, from snowmobiling and sledding to cross-country skiing and ice fishing.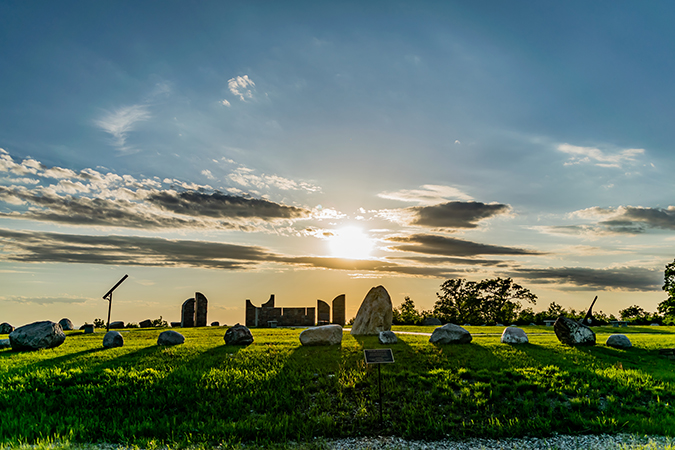 Ready to see something truly unexpected on your scenic drive? Pull over for a stop at Mystical Horizons, an eye-catching "Stonehenge" right on the North Dakota prairie. Designed to view the summer and winter solstices and the equinox, these stone and cement structures are both functional and beautiful.
Just across Highway 43 from Mystical Horizons, equestrians will find a primitive campground for overnight stays with their horses at the Twisted Oaks Equestrian Campground. With primitive camping, corrals for horses and miles of riding trails, this spot is ideal for reconnecting with nature on horseback.
Start planning your trip along the Turtle Mountain Scenic Byway today.