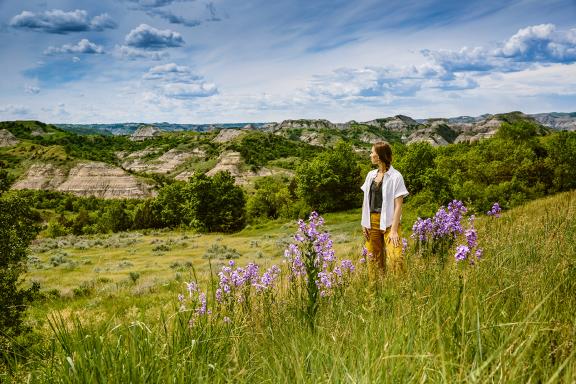 North Dakota welcomes you.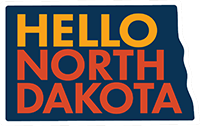 The journey begins the moment you start exploring. No matter when you're ready, let your journey lead you to North Dakota - a destination that defies expectations. Now is the time to be inspired and plan a trip - we are ready.
Travel is one of the world's most valued activities. It reconnects us with loved ones. It inspires memories. It helps us reset priorities. 
From our larger cities with all the amenities to small towns brimming with charm, you will find a friendly "hello" on every corner. North Dakotans are happy to share directions to their favorite entertainment spots, brew pubs and bistros, hiking trails and much more. Some may even let you know where the fish are biting. Our outdoor resources are a haven for mountain bikers, bird hunters and those who like to catch fish year-round.  With more wildlife refuges than any other state and the Theodore Roosevelt National Park nestled among the million-acre Little Missouri National Grasslands, you can find the perfect place to escape the crowds and recharge.
Whether you're facing the rugged Maah Daah Hey Trail, or a cowboy ribeye, or visiting the World's Largest Buffalo, North Dakota is a place that defies expectations.
North Dakota Anthem
You may need more than one trip to North Dakota to experience the beauty of the state's expansive prairies, parks, mountains, lakes and nature preserves. Listen to this beautiful North Dakota Anthem to learn all about our legendary state. Follow your curiosity, not the crowds. (Music and lyrics by Kyle Gagner and Josh Silbernagel)
Find Your Legendary in North Dakota
Share the Welcome with #HelloND
Tag your photos with #HelloND for a chance to be featured.
North Dakota Travel Guide
Who doesn't love a road trip? The new Travel Guide will help you plan an unforgettable trip. Order your free guide today to start planning your next North Dakota vacation!