Social Media Resources
Looking for ways to get into social media or enhance what you've already created? We've made it easy for you to stay on top of the latest trends.   
If you are looking for some ideas to enhance your existing platforms or new ways to engage your audience, this brief presentation provides some valuable insight.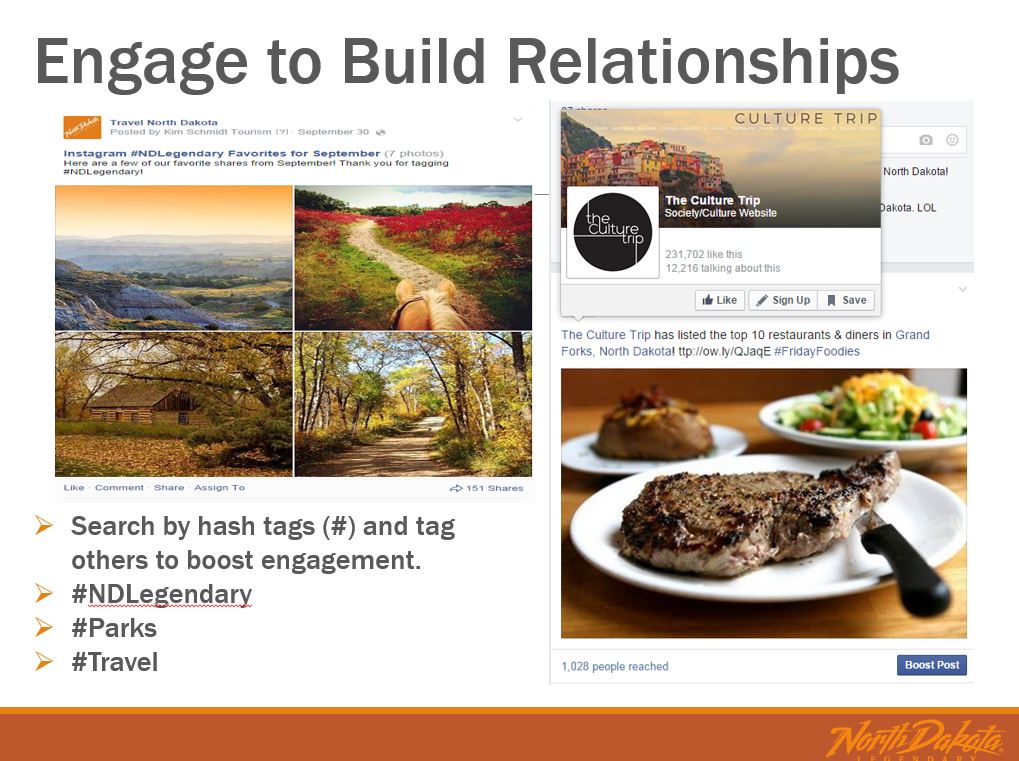 Looking for ideas on implementing a strategy? Click here for North Dakota Tourism's "Best Social Media Practices and Strategies".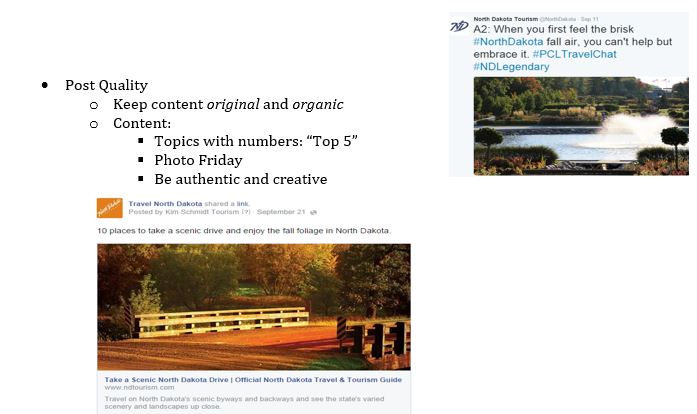 If you have any questions or would like to learn more, contact Kim Schmidt, PR Manager.