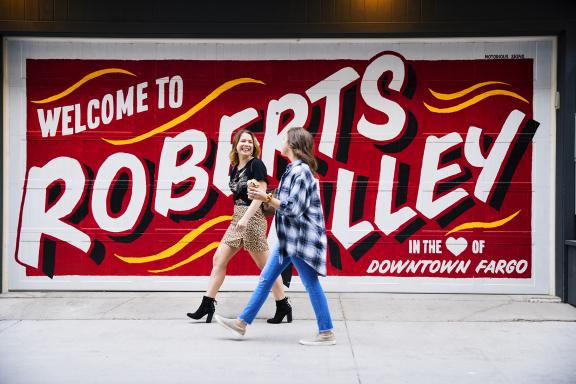 Fargo, West Fargo & Moorhead
The greater Fargo area bustles with so many things to see and do. It is home to golf courses, shopping, cultural and artistic events, exciting NCAA Division I athletics at North Dakota State University and major events and concerts.
The vibrant downtown offers unique lodging, eating establishments, breweries, theaters and entertainment venues and the metro area has several college and active art communities. There is an impressive range of museums, which include the Fargo Air Museum, Bonanzaville pioneer village, Plains Art Museum, Roger Maris Museum (in honor of the legendary New York Yankees baseball player) and the Children's Museum at Yunker Farm.
Don't forget to fashion an itinerary that pays homage to the movie "Fargo." The most popular prop from the film is the infamous wood chipper, which can be seen at the Fargo-Moorhead Visitors Center along with other memorabilia. See the Woodchip Marge statue at the Fargo Theatre and watch a movie there, or go to one of the establishments offering food- and drink-related movie tie-ins such as the Woodchipper Rhubarb Wine at Maple River Valley Winery or the chocolate-covered potato chips called "chippers" at Carol Widman's.
Stop at the Celebrity Walk of Fame at the Fargo-Moorhead Visitors Center to see handprints of more than 100 celebrities who have visited Fargo, including Garth Brooks, Chubby Checker, Alabama, Aerosmith and Toby Keith. Other top attractions include the Red River Zoo and the Fargodome, which features a variety of exciting sporting events, concerts, tradeshows and more. Outdoor enthusiasts can kayak or fish on the Red River or explore more than 185 miles of bike paths.
The range of cultural, historical and entertainment opportunities ensures visitors always have something to discover. Children, sports fanatics, foodies and outdoor enthusiasts can all find an attraction or activity to suit, whether it's at the peak of the cold winter or the height of the glorious summer. So stop and stay awhile. You'll be glad you did.
Click here for Fargo area itineraries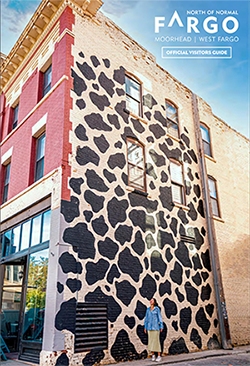 Things to see and do in Fargo-West Fargo
Click here for unique places to dine in Fargo-West Fargo
7 fabulous restaurants to experience in Fargo, by Travel Awaits

Special events in Fargo-West Fargo
Click here for more things to see and do in the Fargo-West Fargo-Moorhead area
History and Brews in Fargo
No matter what you love, you'll find it in Fargo. Culture aficionados cherish its museums and theaters. The vibrant downtown offers unique lodging, eating establishments and entertainment venues.