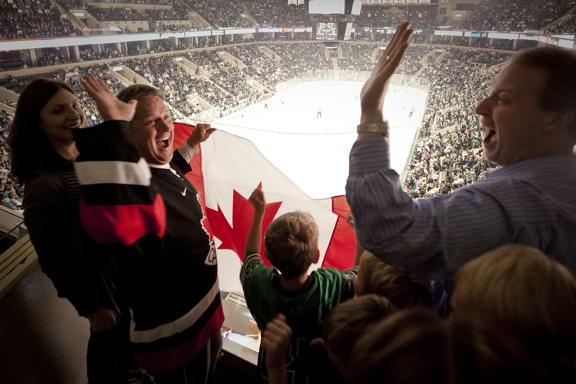 Canadian Neighbors
The borders are open, let North Dakota be your getaway.
Connecting with family and friends is the number one thing travelers want to do. From our larger cities with all the amenities to small towns brimming with charm, you will find a friendly "hello" on every corner. North Dakotans are happy to share information and directions to their favorite entertainment spots, brew pubs and bistros, hiking trails and much more.
North Dakota is full of vast open spaces, gorgeous scenery, and plenty of outdoor activities. It is home to the stunning Badlands, Theodore Roosevelt National Park, International Peace Garden, Pembina Gorge and the Missouri River. There is also plenty of wildlife to observe including bison, elk, wild horses, birds and more.
With our small towns and bustling cities, outdoor recreation opportunities, state parks and historical sites, North Dakota provides a perfect getaway for any traveler.
The journey begins the moment you start exploring. No matter when you're ready, let your journey lead you to North Dakota - a destination that defies expectations. Now is the time to be inspired and plan a trip - we are ready and look forward to wishing you a very warm, "welcome" and "bienvenue."
Let's Connect
Enjoy unique events, shopping and dining in many new boutiques and restaurants. Have an adventure and explore the scenic vistas of our beautifully uncrowded national park. We can't wait to offer our warmest welcome when you visit!