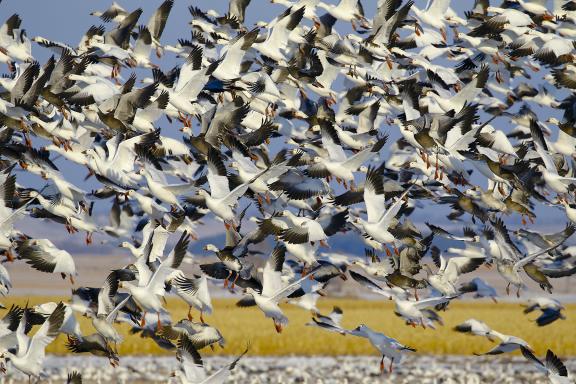 Spring goose hunting in North Dakota
Location in Central Flyway makes the state a prime hunting ground for geese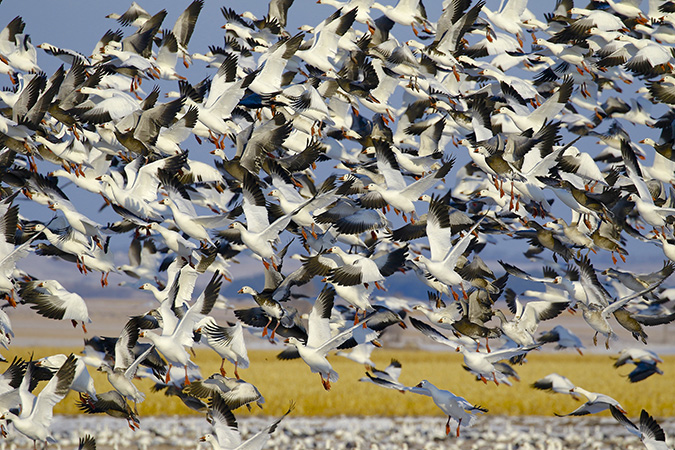 Long before the weather starts to warm on the Northern Plains and the annual waterfowl migration north begins, light geese appear in numbers large enough to allow hunting. Activity picks up in the Central Flyway and hunters take to the fields along that well-traveled route smack dab through North Dakota.
The spring light goose season in North Dakota began in mid-February. There is no limit to the number of snow geese, blue geese and Ross's geese that may be taken. Click here for details on the spring light goose season on North Dakota. 
Click here to receive regular E-News and alerts from the North Dakota Game and Fish Department, which begins tracking and reporting snow geese migration in March. Check back then for updated reports.