7 Ways to Harvest a North Dakota Adventure
For those hunting birds, fish, ghosts or the Great Pumpkin, North Dakota is the place to be. Do a little hunting early, then take the family to one of the state's many haunted Halloween activities in the evening. And who knows, you may actually succeed where Linus fails every year in his quest to find the Great Pumpkin. Be sincere in your search and try these spine-tingling activities.
1. Harvest moon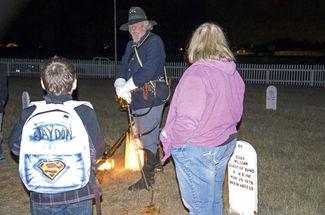 The chill in the fall air is nothing like that tickling your spine as you work your way through a haunted fort, a haunted cemetery and a haunted house. 'Tis the season for a full moon and the ghostly haunts that follow as we head toward Halloween. Get your thrills and chills at Fort Abraham Lincoln's Haunted Fort, Dark Acres in Williston, Fort Buford's Haunted Cemetery Walk, Driscoll's Haunted House and Grand Forks' Legends of Terror Haunted House.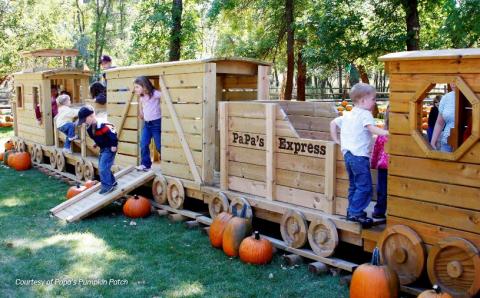 2. AMAZEing pumpkins
Two things are synonymous with Halloween: ghosts and pumpkins. You may not find the Great Pumpkin, but you're sure to have a great time looking for him at some of the pumpkin patches in North Dakota. Begin your search at Papa's Pumpkin Patch and Corn Maze in Mandan, Berry Acres at Minot or Nelson's Pumpkin Patch and Corn Maze at Grand Forks. If you've been lost in a cornfield, you know that can be frightening. Get lost and find your way out at the Maddock Renaissance Festival corn maze.
3. Bountiful arts
Take your sense of adventure around the state and discover hidden gems like the Prairie Fire Pottery in Beach or 62 Doors Gallery and Studio in Minot. If you prefer to stroll while admiring the local talent, try the Art and Wine Walk in Grand Forks, Artfest in Minot or the Fargo-Moorhead Visual Artists Studio Crawl. Many of North Dakota's art galleries are close to home, so find one near you. 
4. Oktober Fests
October is a month for celebrating, and North Dakota's small towns and large cities know how to do it right. Fargo brews up a celebration with Oktoberfest. Bowdon celebrates waterfowl season with Duckfest and Kenmare is home to Goosefest. 
5. Fall Fishing Frenzy
While hunters eagerly await their seasons to start, anglers have no such worries as their season never ends in North Dakota. For years, fishing in the state has picked up in the fall and every indication is that the bite will continue. Plus, ramp access to the Missouri River continues to improve.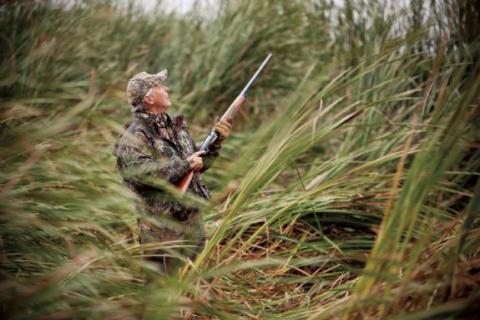 6. Harvest your favorite game
North Dakota is a waterfowler's paradise. There's nothing "daffy" about duck hunting here, as a large fall flight of ducks is expected to make its way through the state. The Central Flyway through the middle and eastern parts of the state routes vast flights of geese through the area on their trek south. Meanwhile, pheasant hunters from far and wide await the season opener.
7. Harvest adventure
Take in the natural splendor of fall by going camping, biking or hiking. North Dakota's state parks are open year-round, and autumn activities abound in all of the state's 13 parks. Whether you choose to pedal, leg it or hoof it on a horse, you're guaranteed to see nature at its best from the various trails intertwined across the state. And, the crisp nights are ideal for sleeping under the stars.
These are just a few ideas to celebrate the harvest throughout North Dakota. For more ideas, contact North Dakota Tourism at www.ndtourism.com or call 800-435-5663.
Follow North Dakota Tourism on Facebook at www.facebook.com/TravelND or on Twitter at www.twitter.com/TravelND and get tips on what to see and do all year long.