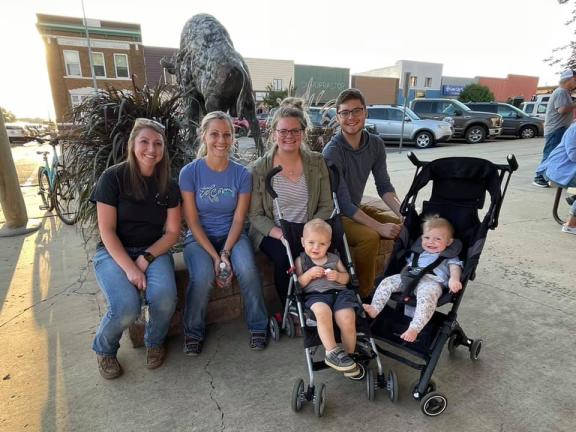 Hettinger
Hettinger, North Dakota is an ideal destination for those seeking an adventure off the beaten path. From its picturesque rolling hills to its vibrant history, Hettinger is a small town with plenty to explore. Visitors can take a stroll down Main Street, soak up the local culture at the Dakota Buttes Museum, or spend an afternoon with nature at one of the town's numerous parks or nearby state parks.
For families, the local aquatic center is the perfect place to spend a sunny day. More adventurous travelers can get their adrenaline pumping with an ATV tour, take a horseback ride, or even go hunting.
Back in Hettinger, you can sample the signature recipes of local restaurants, such as The Peacock Mercantile, or The Gutter bowling alley for some bowling and a meal, or find a cozy bar to end the evening. Here in Hettinger, you're sure to find something for every type of traveler.
In this region – bordered by the towns of Hettinger, N.D. and Lemmon, Bison and Buffalo, S.D. – is where Lakota and Dakota people conducted the last hunts of the majestic, wild buffalo that once roamed the grasslands in great herds. Learn more about the Buffalo Trails Tour here.
From family-friendly activities to thrilling adventures, North Dakota's little slice of Americana will keep you coming back for more.