Missouri River Valley and Beyond (Highway 83) Tour
Take your adventure to North Dakota to the next level. Follow the trail of Lewis and Clark through the Missouri River Valley and into the great outdoors. Historic sites and recreational activities are found all along Highway 83 and the Missouri River corridor.
St. Mary's Catholic Church
Germans from Russia used ornate iron crosses to mark graves of their loved ones. The church and cemetery are listed on the National Register of Historic Places.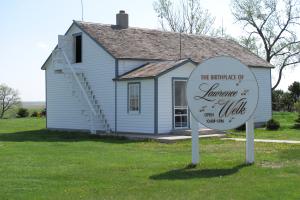 Welk Homestead State Historic Site
Boyhood home of "Champagne Music Maker" and big band leader Lawrence Welk.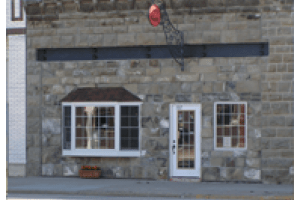 A Touch of Honey/Llerenas Apiaries/
This bee-keeping family offers honey in its liquid state or in a creamed variety. Check out the variety of lip balms, lotions and shower gels. Call for tours.
North Dakota State Capitol
Walk the Teddy Roosevelt Rough Rider Hall of Fame on the ground floor and take in the view of the surrounding area from the top-floor observation area of the capitol building.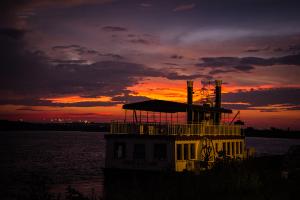 Lewis and Clark Riverboat
The explorers never had it so easy, but you can take a relaxing riverboat cruise on the Missouri River, departing from Bismarck.
Hawktree Golf Club
Dakota Zoo
Stare down rare white tigers and brown bears at Dakota Zoo along the Missouri River. New primate exhibit.
Pirogue Grille
420 E Main Ave
Bismarck, ND
United States
North Dakota Heritage Center & State Museum
State museum includes Geological Time Gallery, Early Peoples Gallery, Inspiration Gallery, high-tech interactive learning labs and a 60-seat digital Great Plains Theater.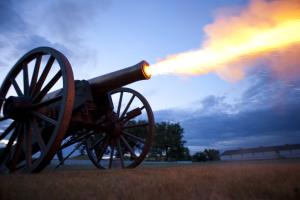 Fort Abraham Lincoln State Park
Military post and home of Lt. Col. George Armstrong Custer, plus commissary, barracks, granary, stables, On-A-Slant Mandan Indian Village and museum.
Fort Mandan State Historic Site
Visitor center and authentic reconstruction of fort where Corps of Discovery spent the winter of 1804-05 along the Missouri River.   
Lewis and Clark Interpretive Center
Museum dedicated to the Corps of Discovery and the time it spent in the Washburn area. Exhibits include actual artifacts and Karl Bodmer prints.
Knife River Indian Villages National Historic Site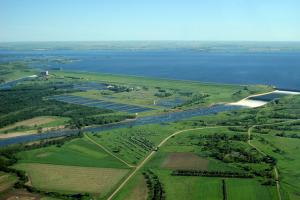 Garrison Dam and Power Plant Tours
Tour the facility to learn about the amount of power created in the plant with water from Lake Sakakawea.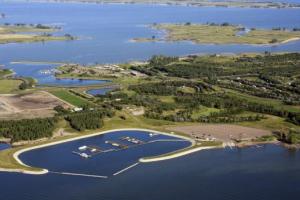 Lake Sakakawea State Park
The perfect place to swim, boat, hike or camp. Lake Sakakawea is one of the three largest man-made lakes in the country.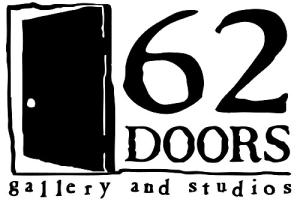 Minot Downtown Arts
Unique arts communities like Artsplace and 62 Doors are transforming downtown Minot with a collection of galleries, studios and lofts.
107 Main St S
Minot, ND 58701
United States